Smart Furniture started in a small workshop in a professor's garage on the Stanford campus with the goal of bringing custom, personalized design to everyone.
Founded in 1998, Smart Furniture opened its doors as a custom modular shelving manufacturer and dealer. At that time, Silicon Valley was in its infancy, and the tech bubble didn't exist. However, it was apparent that the rapidly evolving internet environment represented a new business frontier.
Although web purchasing was still in its infancy, and buying furniture online was a thought that most people had never considered before, we launched one of the very first online, direct to consumer web stores.
A lot has changed since the late 1990's, especially as internet technology goes. Wisely, our founding members paced the company's growth in lockstep with the rapidly evolving eCommerce landscape. We quickly expanded upon the design on demand shelving idea to include products such as sofas, office chairs, and desks, and thrived under the mantra, "Design on Demand." Furniture shouldn't just be what other people tell you it is. It should be yours. The rest is eCommerce history!
Over the years, we became an industry leader in eCommerce office, home office, and residential furniture sales. With over two decades of experience, Smart Furniture has perfected the art of selling furniture online from A to Z. We can say that confidently as some of our team have been with us most of those two decades. And speaking of the team, whether you need a designer to help with a challenging layout or a service specialist to handle your return, we still aim to answer the phone on the first ring. Just like in the 90's.
Furniture for your home, office, home office and everything in-between.
We owe our success to a customer centric approach and the unwillingness to accept that online furniture sales could not be done well. Our founding members simply refused to believe that customers could not customize the perfect furniture for their home online and receive it in one seamless transactional experience. Why should they have to wander aimlessly around big box furniture stores looking for the needle in the haystack when they could customize the perfect piece from home and receive it via white glove delivery?
We believe that our customers should be able to quickly and easily customize the perfect furniture for their homes and offices. We also believe that the experience of online furniture shopping should be not only stress free but enjoyable as well. It is our mission to exceed your highest online shopping expectations, bringing you a shopping experience you will remember and share.

Earn points on qualifying purchases. The more you shop, the more you save!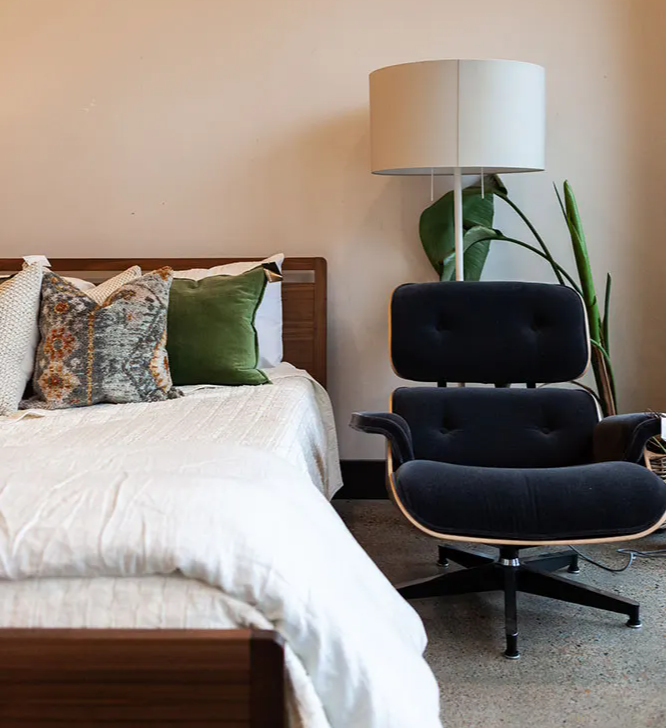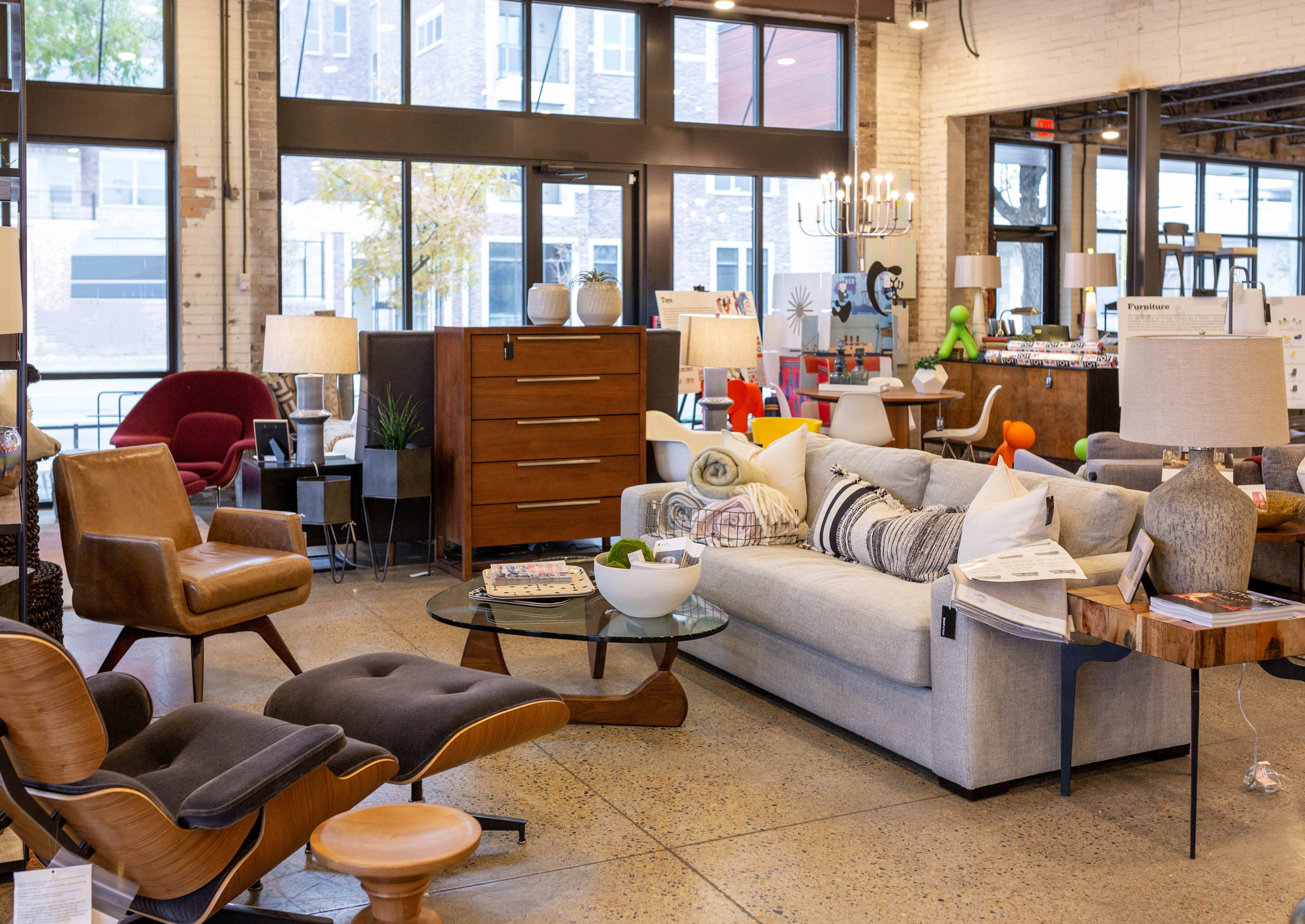 Visit our Downtown Chattanooga showroom to shop icons of modern furniture design in person.
1700 Broad St Suite 110 Chattanooga TN