Posted by bigcommerce@smartfurniture.com BigCommerce on May 10th 2021
---
---
A buying guide by Smart Furniture.
Are you in the market for a new office chair? Are you scratching your head at what all of the different options mean? We don't blame you. Office chairs, also called task chairs, come in many different shapes, sizes, add-ons, and prices. We want to help you unravel the different models and features that you'll see on our site so that you can be sure you're getting the perfect office chair for your needs. An ideal office chair should make your work more efficient and comfortable, and we're going to help you find the perfect one.
Office chairs are made out of many different fabrics, and some use different upholsteries on different parts of the chair. Here are the most common ones with pros and cons for each:
---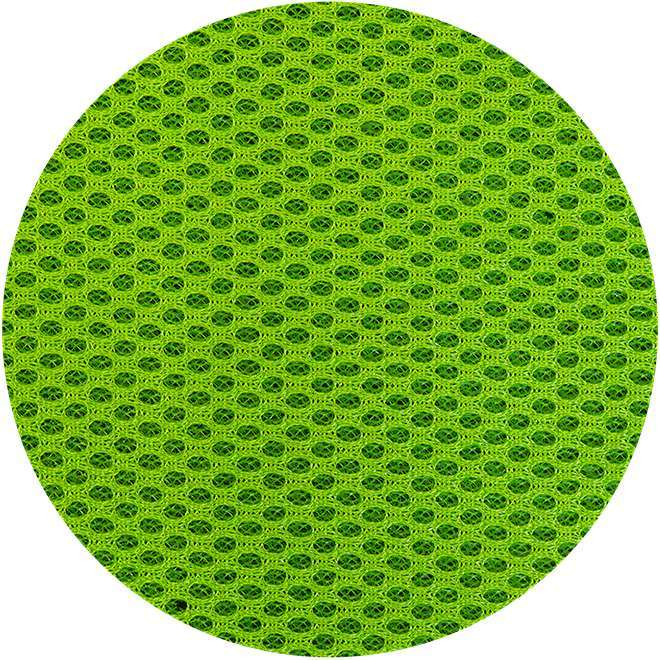 ---
PROS
Breathable
Supportive
Durable
CONS
No cushion
Usually firm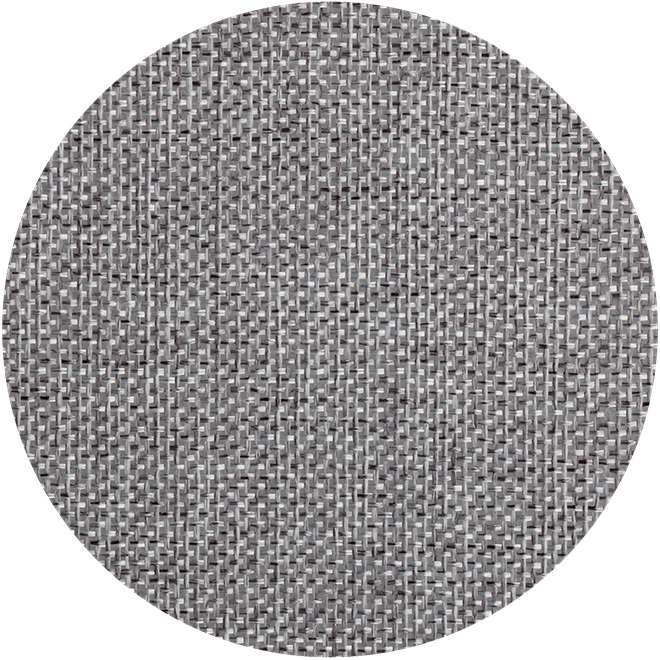 ---
PROS
Soft to touch
Colorful Options
Usually covers foam
CONS
Stains
Wears over time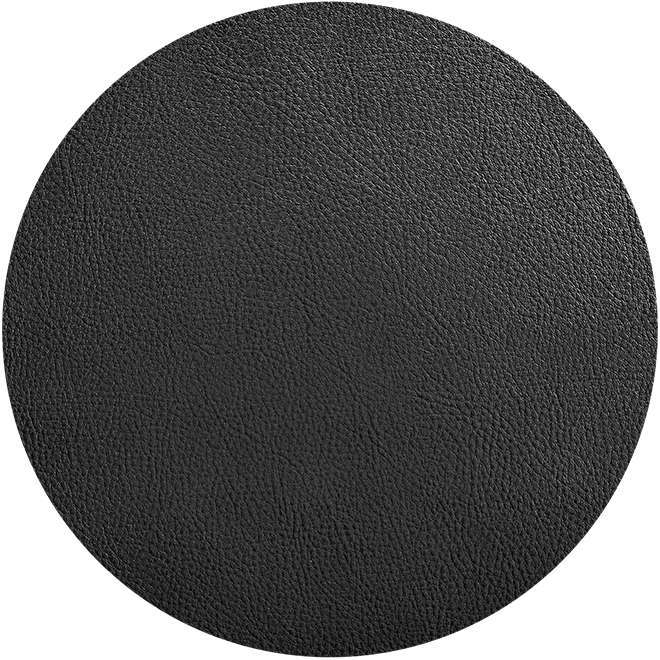 ---
PROS
Smells nice
Soft to touch
Durable
CONS
Bad for spills
Can crack
Needs conditioning
---
Height Adjustment
Most office chairs are height adjustable, which means they go up and down. They accomplish this action two ways:
Pneumatic Cylinder:
A gas filled canister that raises up and down with the push of a button
Manual:
The chair is on a giant screw-like post, and rotating the chair will push it up or down
Frame Finish
The Frame finish is purely aesthetic; it only affects how your chair looks. Which option you choose comes down completely to personal preference. Here are the most common options you'll see:

Graphite: Dark charcoal color

Platinum/Fog/Titanium: Lighter grey color

Polished Aluminum: Shiny metal
**The same rule applies to bases. The different finishes are purely for looks.**
---
Armrests are where you rest your arms. In all seriousness, not all arm rests are created equally. Here are some of the different types you'll encounter: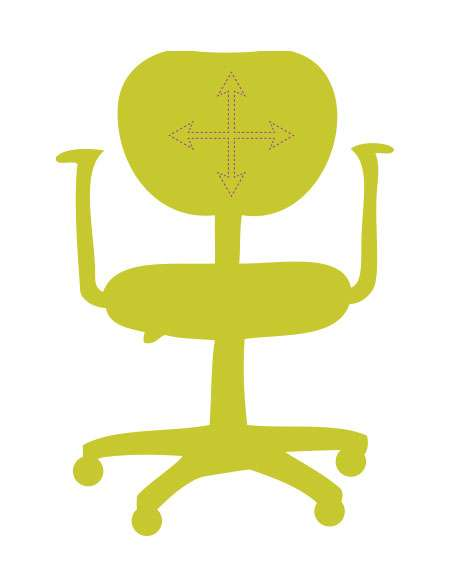 Fixed Arms:
Arms stay still, they aren't adjustable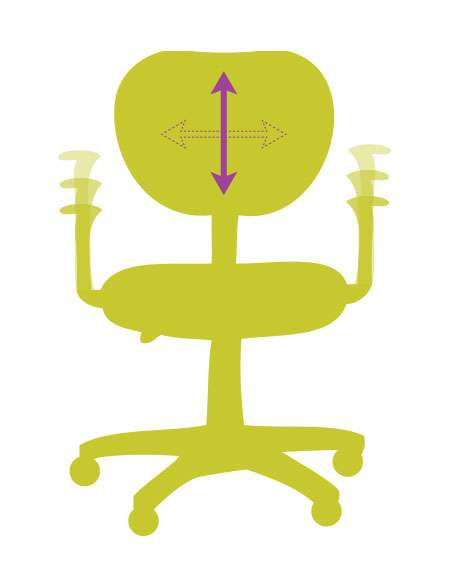 Height Adjustable Arms:
The arms move up and down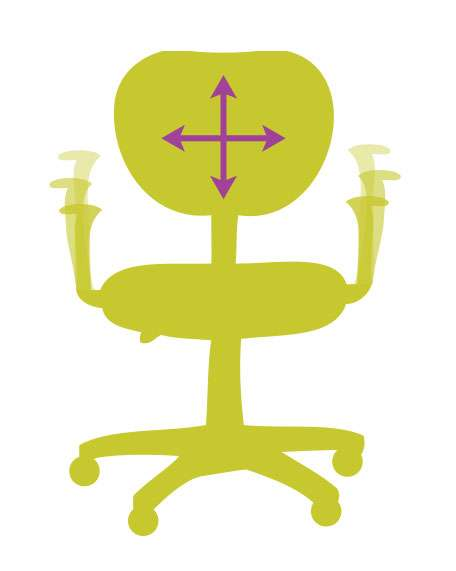 Fully Adjustable Arms:
The arms move up and down, in and out, and different angles.
---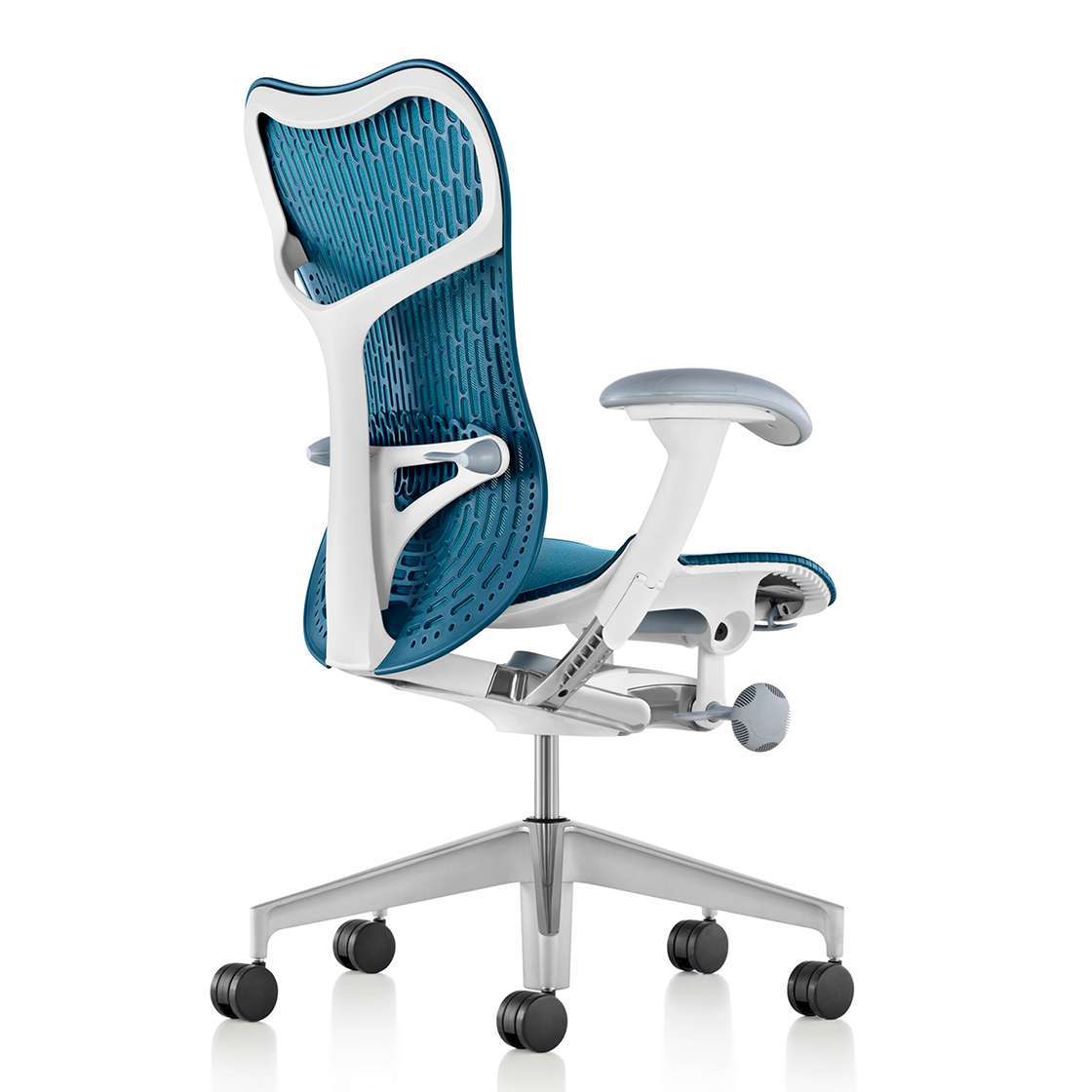 Lumbar Support
Your lumbar is the in-curved part of your lower back directly above your tailbone. If you have lower back pain, you should make sure that you purchase a chair with sufficient lumbar support.
Most lumbar supports are height adjustable so that they accommodate different sized people. Almost all of them have different depth too, so whether your back curves a lot or just a little, you'll still be able to sit comfortably with plenty of support.
An example of adjustable lumbar support would be the Mirra 2 chair by Herman Miller.
---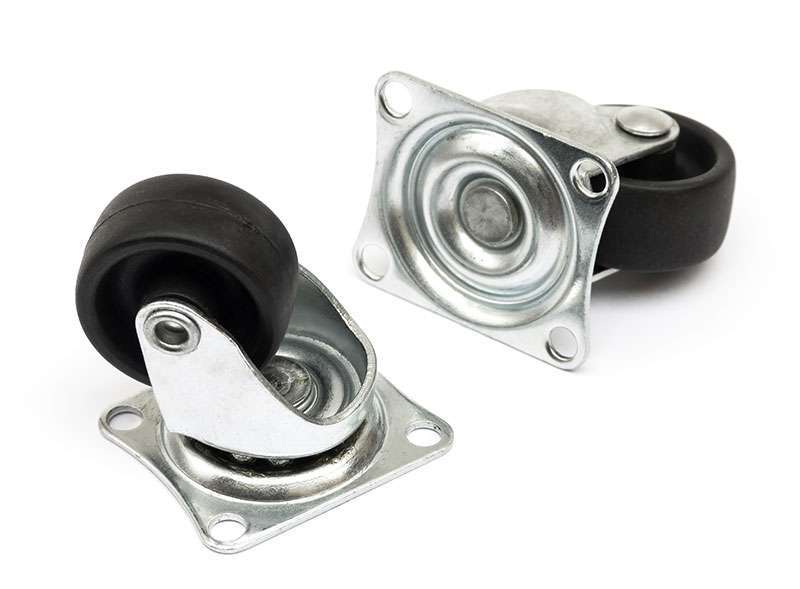 Carpet Casters:
Plastic wheels – perfect for carpets. May scratch wood or tile floors
Hard Floor Casters:
Wheels with rubber on the outside. Look just like carpet casters. Won't scratch hard woods or tile.
Braking Casters:
Wheels brake when you're not sitting in the chair. They do not lock in a still position when sitting! Good for chairs that are uneven surfaces so they don't roll away when you stand up.
Glides:
Not wheels! Little plastic or metal discs that keep chairs stationary. They're primarily designed to go on carpet, and they glide on it. Don't get these if you're planning on moving your chair all over the place.
---
Tilting is the reclining motion that your chair makes. Almost every chair reclines, but they do it in different ways. Here are the three ways: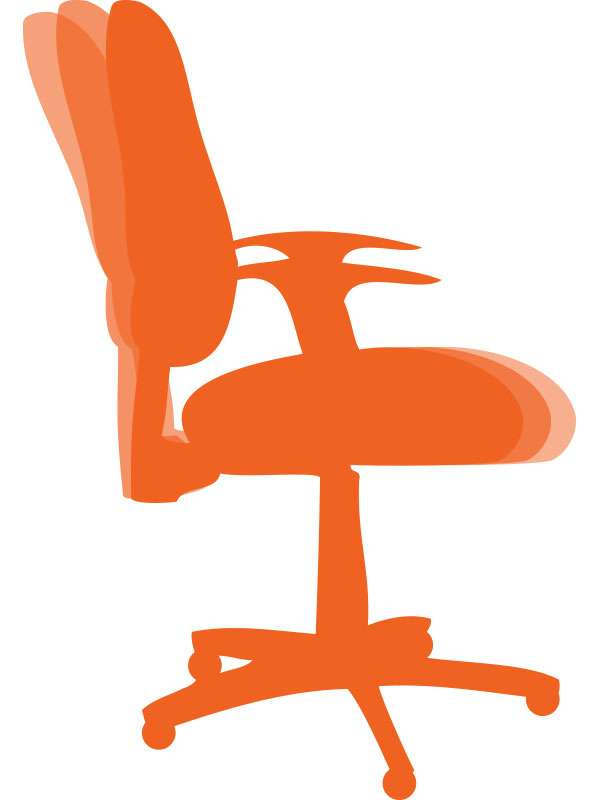 Pivot:
Chair slides out while the back reclines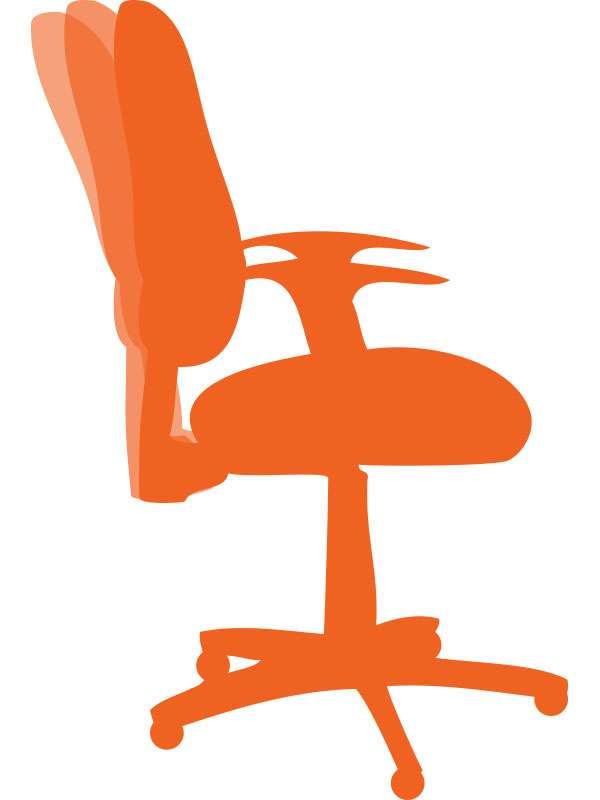 Even Back:
Seat and Back move together, but you stay the same height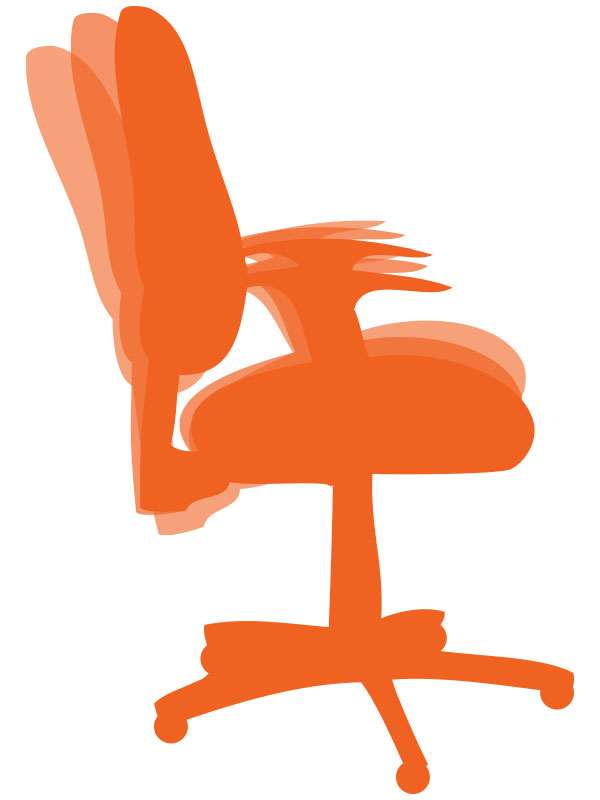 Straight Recline:
The backrest moves down your legs go up.
---
Tilt limiting and Tilt Tension
The ability to adjust how hard it is to recline your chair or lock it upright altogether.
Tilt Tension: This is a knob that rotates to make it harder or easier for the chair to recline.
Tilt Limiter*: A lever that locks your chair and prevents it from reclining.
Seat Angle*: The Aeron chair and Mirra Chairs have a feature called Seat angle. This feature allows your chair to tilt forward about 15 degrees. If you lean forward most of the day, this is a great option to consider.
*Usually an add-on feature
Office Chair Comparison Chart
Quickly Compare SmartFurniture.com's Best Office Chairs
If you're looking for a handy place to compare the best office chairs that money can buy, you've come to the right place. This helpful guide pits chair against chair, feature against feature, and rating against rating. Knowledge is power, and this informative chart will make sure you purchase your next task chair in confidence.
| | | | | | | | | | |
| --- | --- | --- | --- | --- | --- | --- | --- | --- | --- |
| Chair | Lumbar Support | Arms (Optional) | Tilt Lock | Adjustable Seat Depth | Upholstery Options | Headrest Option | Weight Capacity | Customer Rating | Suggested Sit Time |
| | | None, Fixed or Fully Adjustable | | | | | | | |
| | | | | | Fabric, 3D Knit or Leather | | | | |
| | | None, Fixed, or Fully Adjustable | | | | | | | |
| | | | | | | | | | |
| | | Fixed or Fully Adjustable | | | | | | | |
| | | None, Fixed or Fully Adjustable | | | Fabric Chair or Plastic Back | | | | |
| | | Fully Adjustable Included | | | Fabric, 3D Knit or Leather | | | | |
| | | None, Fixed or Fully Adjustable | | | | | | | |
| | | | | | Fabric, 3D Knit or Leather | | | | |
| | | Fixed, Height Adjustable or Fully Adjustable | | | Fabric Seat, Plastic Back | | | | |
| | | None, Fixed, Height Adjustable or Fully Adjustable | | | Fabric, 3D Knit or Leather | | | | |
Don't forget that you can always contact our helpful sales staff with any questions that you have. Call us at 888-467-6278 or chat us.
We'd love to help you get the chair of your dreams!
Buy in Confidence
Smart Furniture only sells authorized products, which means that no matter which chair you order from us, you'll receive the full manufacturer warranty. Some sites sell refurbished or knock off items that don't have any warranty coverage at all. We also have an industry-leading customer service team to help trouble shoot any issues you have, and we have a sales team that will help make sure you get the exact chair of your dreams. With our best-in-the-business return policy, you can be sure that you won't be stuck with a chair that you don't like. We take your health seriously, and we want to be sure that your chair helps make your working experience better.
So now that you know what all of the options are, you're ready to shop! We've compiled a list of the Top 10 Office Chairs based on customer satisfaction along with the Office Chair Genius which should help you get a head start on narrowing down your options. Don't be afraid to give our sales team a call for help also. Happy Shopping!
---