Posted by bigcommerce@smartfurniture.com BigCommerce on Apr 23rd 2021
---
HOW TO FIND THE PERFECT SOFA
---
A Buying Guide by Smart Furniture
Buying a new sofa is a lot like buying a new car. There are tons of different styles, options, brands, types, and features. Muddling through all of the unfamiliar jargon can be overwhelming, and we understand how you feel. That's why we've created this sofa buying guide to help you narrow down your options and understand exactly what you're purchasing.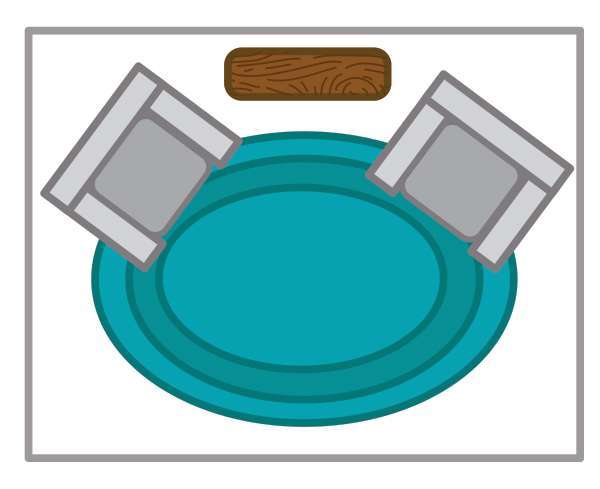 Side Chair: Seats one person.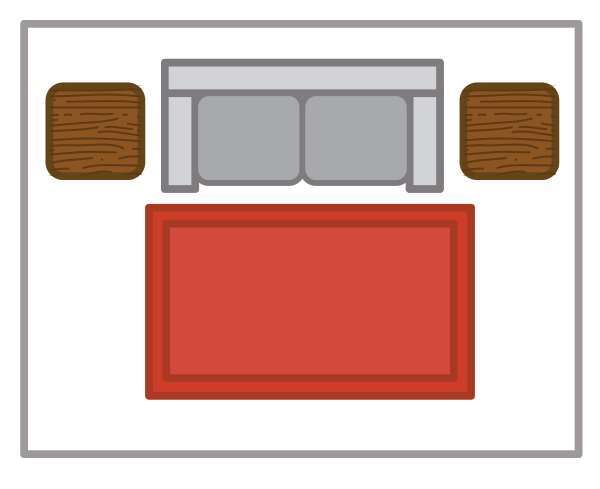 Loveseat: Seats two people.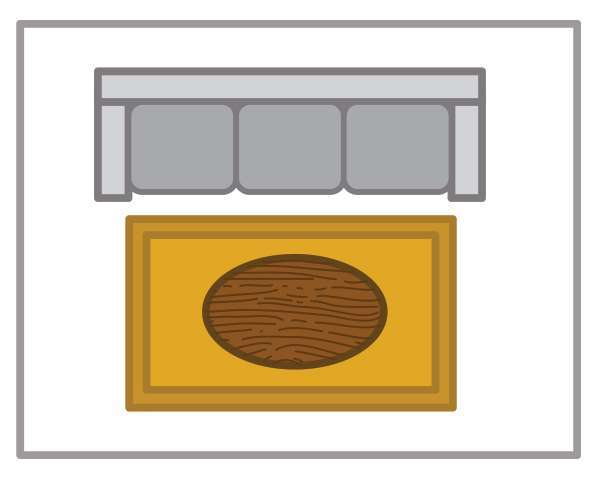 3-seater Sofa: Seats three people.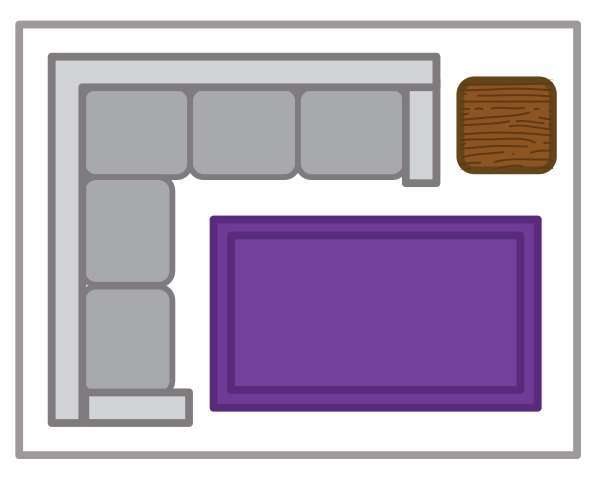 Sectional: Seats between 5-7 people or more.
When buying a sofa, the first thing to do is to measure your space. You want to make sure that your sofa doesn't take up the whole room or that the room doesn't swallow your sofa. Get out the measuring tape to get an idea of what kind of footprint your sofa will be taking up.
**Keep seat depth and sofa length in mind. You may like to lie down on your sofa, so make sure you have enough room! Overall length is good to consider, but what's really important is what's between the arms!**
What if I live in an apartment?
You'll also find that these sofa types come in apartment sizes which means that it's scaled down to fit in smaller spaces. Like coups are smaller versions of sedans, apartment sofas are smaller than their regular sized counterparts. Typically, they'll still sit the same amount of people, it just won't be quite as spacious.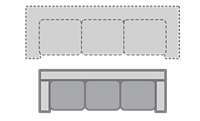 Here's an example of an apartment-sized 3-seater sofa versus a regular sized 3-seater sofa.
---
Frame Materials
Most sofa frames are made out of wood, but some have metal frames. Here's a run-down of the most common frame types used in sofas:
---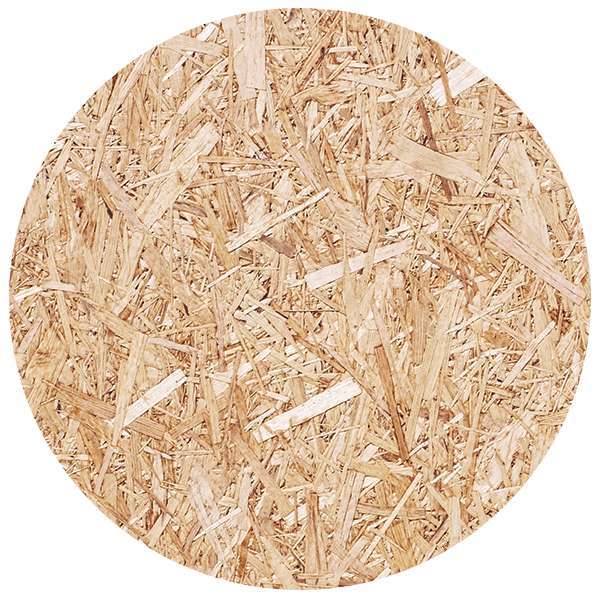 Cheapest, most fragile, lightest. Also the most inexpensive. Made of composite wood materials.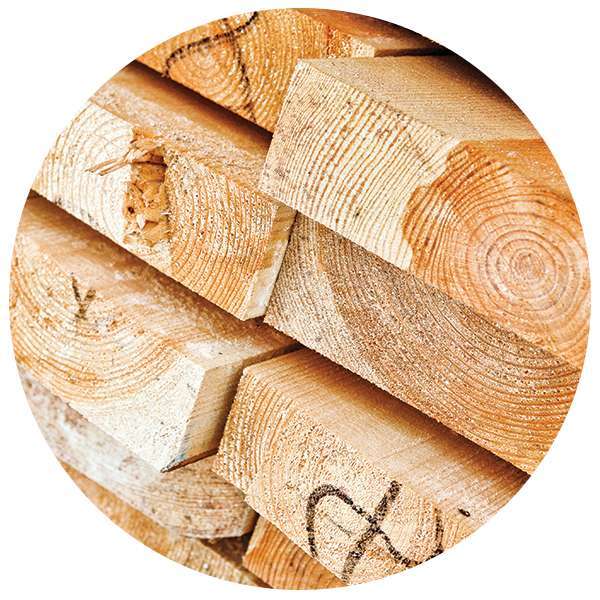 Usually Oak, Cherry, Walnut, Beech. Hard wood frames are made out of solid wood—much more durable than particle board.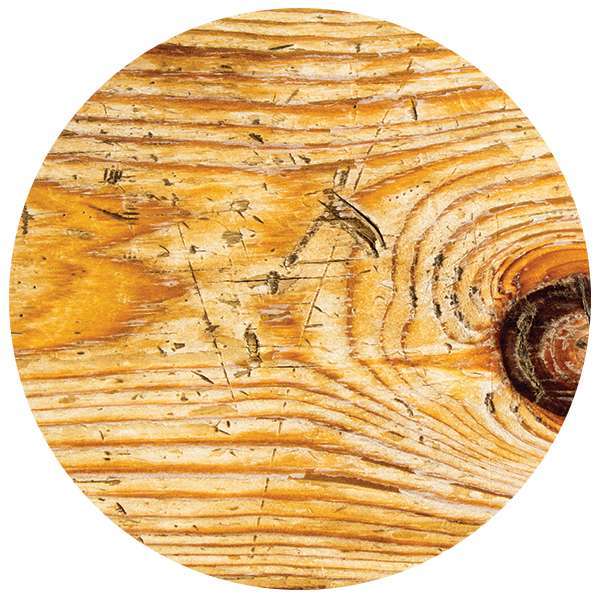 This is a finishing process for the wood where they dry the wood in big ovens. It makes the wood much stronger and more durable. Least likely material to warp or snap.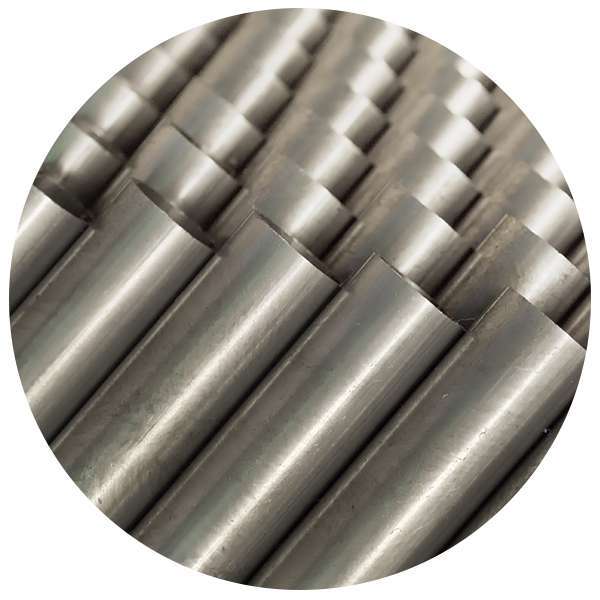 Hardest frame material but can bend over time. Will not snap.
---
The next thing to consider is how the frame is put together. Here are the two most common forms of joining the frame: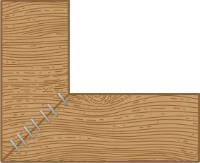 1. Stapled Frame Assembly
Stapled Frame Assembly is the most inexpensive but not as durable. Heavy duty staples hold the different pieces of wood together like a picture frame. This assembly type has the potential to be less sturdy than that of it's double doweled counterpart.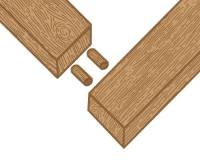 2. Double Doweled Frame Assembly
Most solid and durable. Higher quality and more expensive. The joints are put together with dowels (round pieces of wood) that are inserted into corresponding holes, usually with glue and screws. Double doweled, glued, and screwed, is the best, most durable frame to have.Younger and Precedent use this frame style.
---
Next, you can think about what kind of cushions you'd like to have:
Low Density Foam
Most inexpensive, soft to the touch, most likely to flatten, dimple, and wear faster.

High Density Foam
This option tends to be more expensive. The benefits are that it holds it's shape longer and has a firmer sit.

Down Cushions
Most expensive, filled with goose down. Most comfortable sit, but pillows need to be fluffed every 2-3 weeks. Can cause allergies if allergic to feather products.

Great Value Option: Hybrid Cushions
A mixture of foam and down is a great compromise for the best of both worlds. You get the nice, soft sit of down with the form holding help of the foam. Check out certain Precedent models and Younger Y-Lux option for the hybrid fill options.
---
Pillow Back
Removable cushions or pillows along the back.
PRO
Easy removal for sleeping or cleaning.
CON
Cushions may change shape without diligent fluffing.
Tight Back
Cushions are sewn onto the frame.
PRO
You don't have to worry about the back cushions shifting around.
CON
Harder to clean and can wear in the same place over time (think dad scoop), can't flip them over or around.
---
Once you've gotten the cushions all straightened out, you can move along to the upholstery: the fabric that goes around the sofa. Upholstery can be linen, leather, tweed, polyester, or any number of materials.
Here are some typical types of fabrics that sofas come in: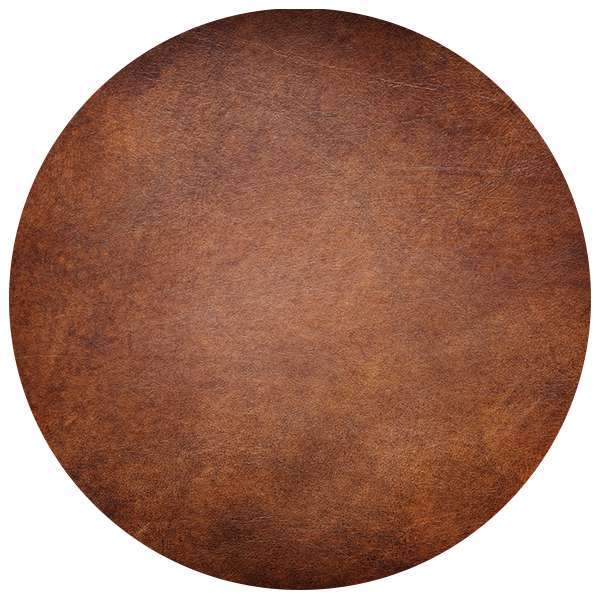 Top Grain Leather
Made of cow hide, soft to the touch, highly durable. Can be difficult to clean.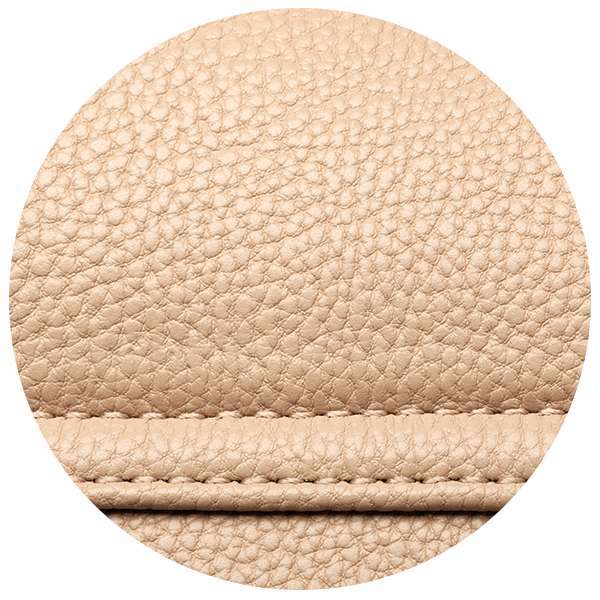 Bonded Leather
Composite of leather parts and artificial fabrics. Blasted to create leather feel but less durable than top grain leather. Also more inexpensive with comparable look.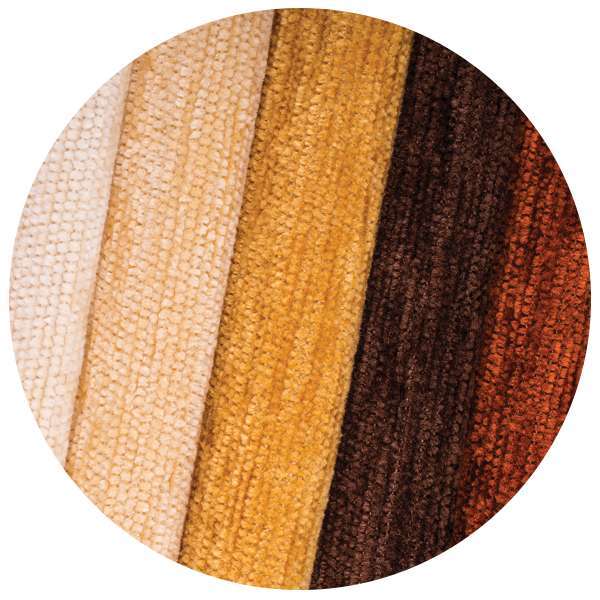 Fabric
Can be a mix of cotton, linen, polyester, nylon, or rayon. Durability, softness, and composition varies.
INDUSTRY TERM: DOUBLE RUBS


Fabric durability is measured in double rubs, which is the amount of times a pendulum can rub a fabric before it wears out. With average home use, about 3,000 double rubs equals one year of abrasions.
---
Sofas come in many different styles. Just like there are sport cars and minivans, sofas consist of many shapes and styles. Make sure you pick out a sofa that works with your overall design aesthetic that you have in the rest of your home. Some people mix and match, but most prefer a cohesive and copacetic look.
Modern
Simple design, typically firmer cushions, angular lines. Some examples include: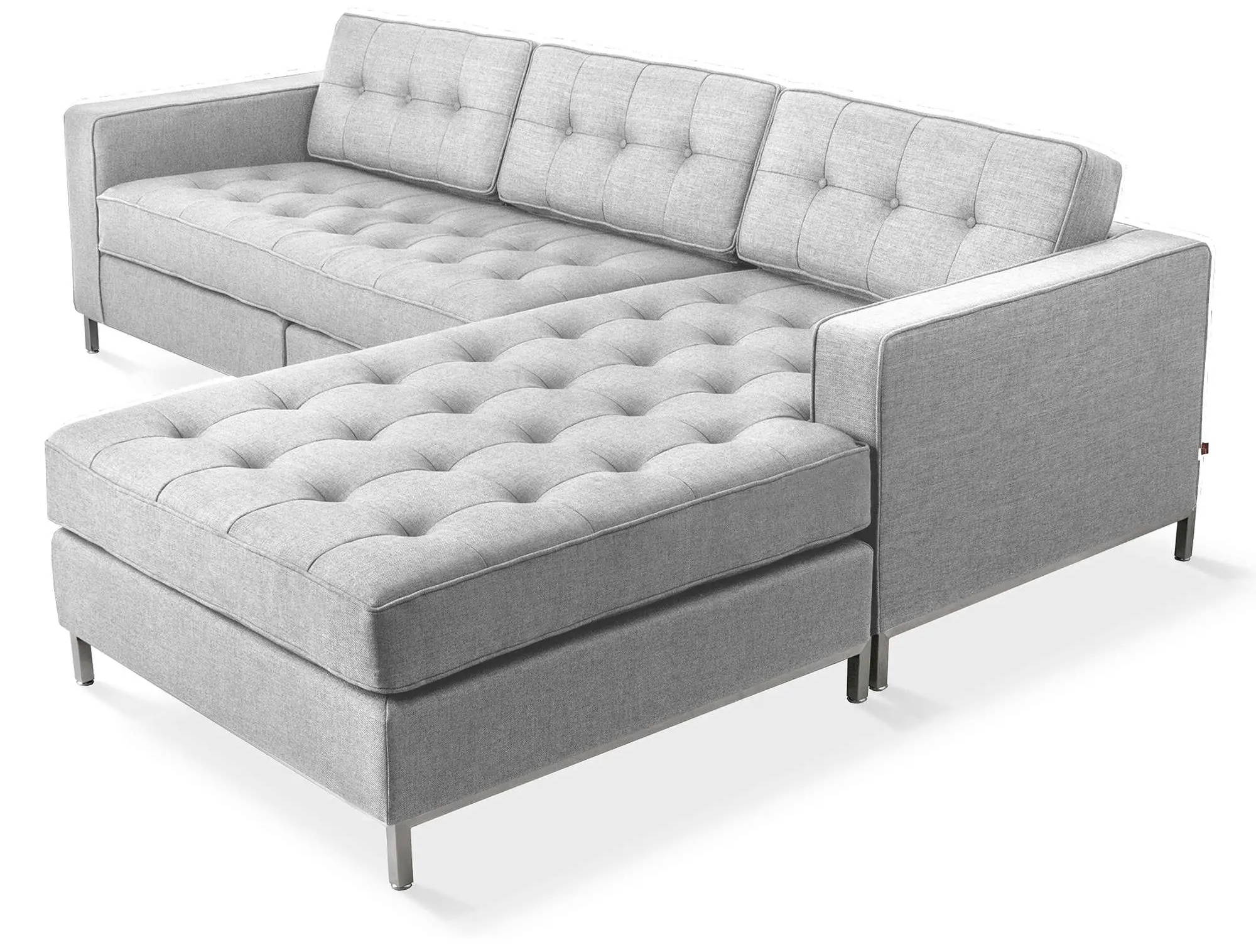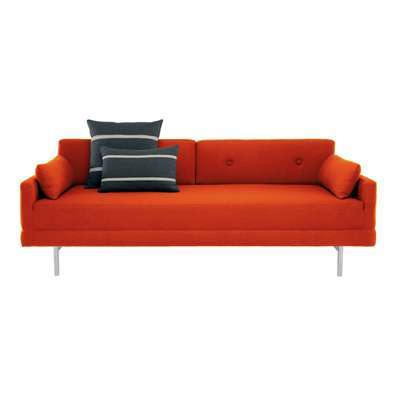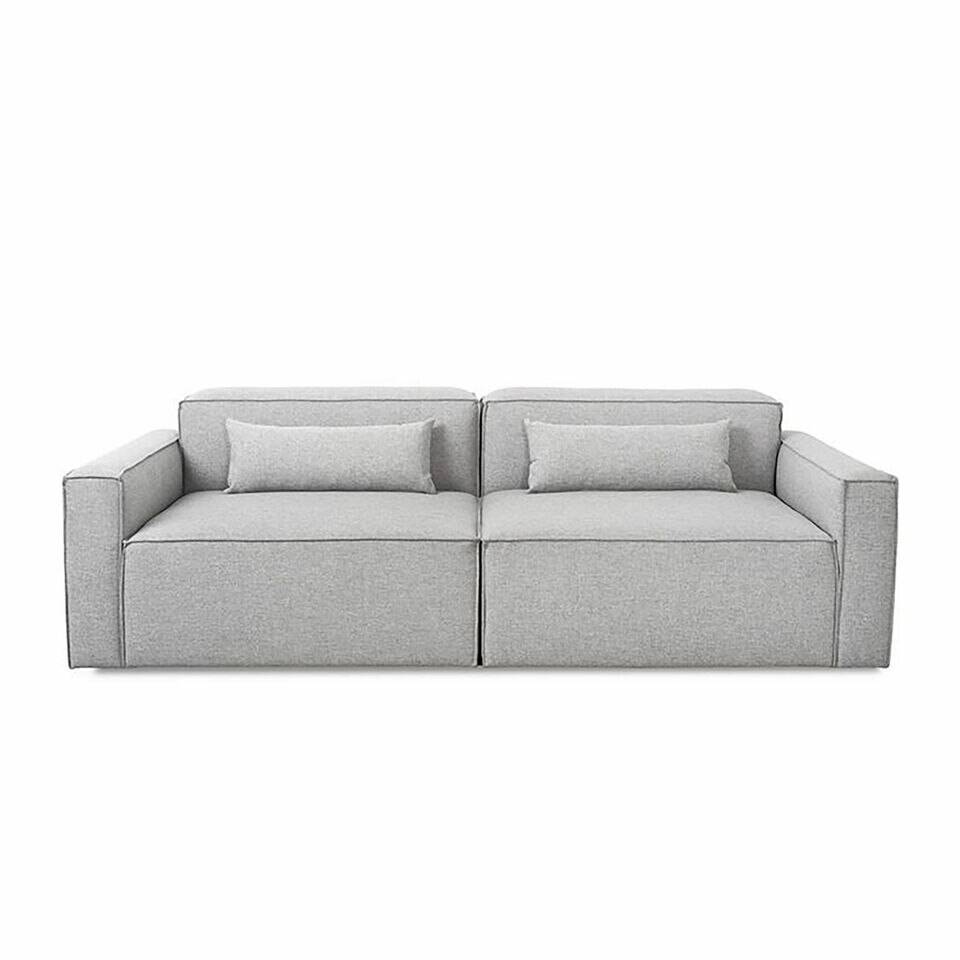 Traditional
Ornate Frames, Usually tufted, curved lines. Some examples include: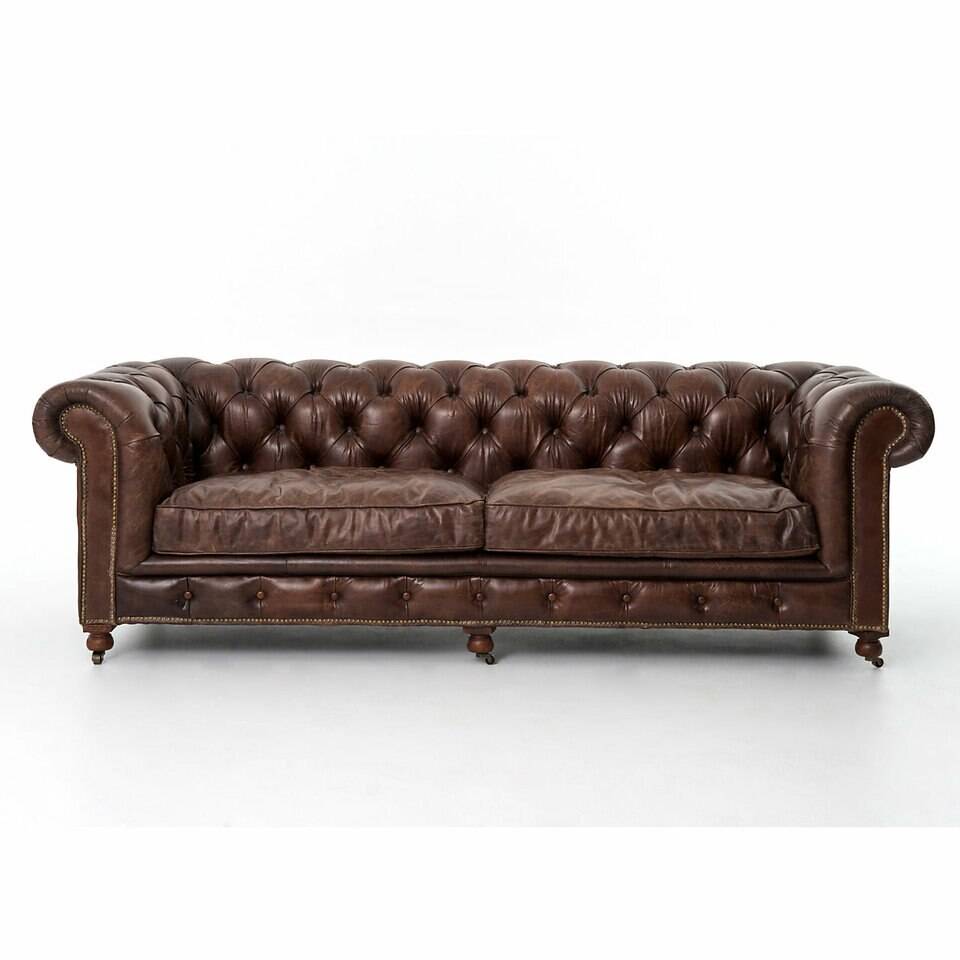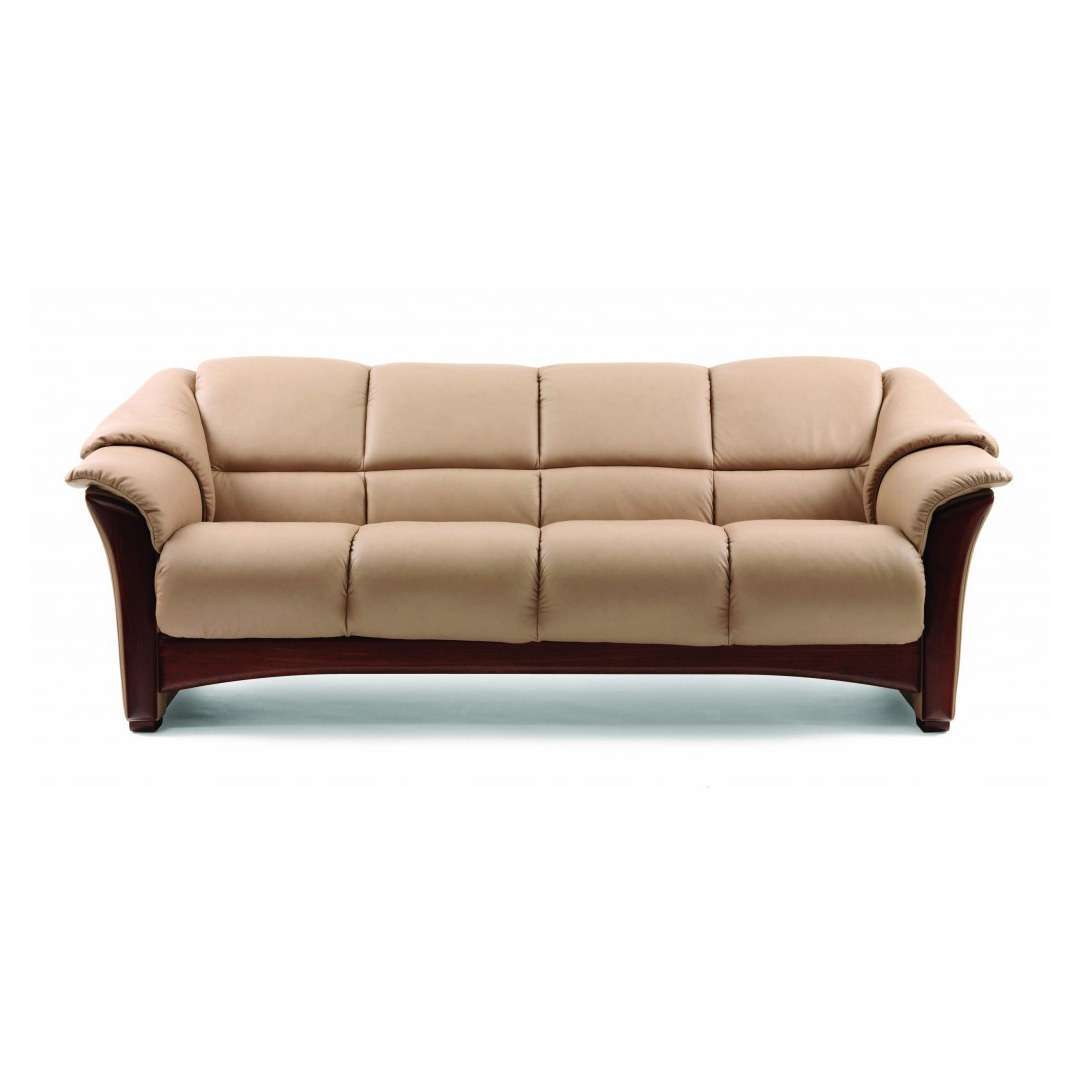 To Move or Not to Move, that is the question.

Awesome Shakespear references aside, this is the last big decision you'll need to make about your new sofa. Do you want the ability to lean back and relax? Do you want it to double as a guest bed? Check out these three options:
Motion
Means the sofa moves; has one or more seats that can recline.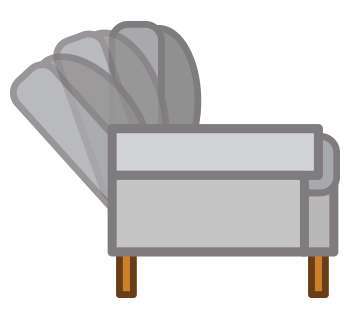 Static
Sofa has frame that stays still. No bells and whistles.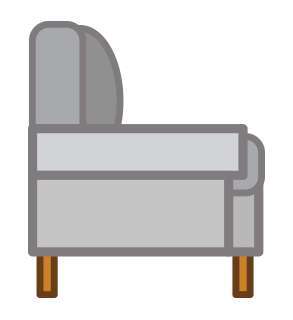 Sleeper
Sofa either converts into a bed or has a pull-out sleeping surface.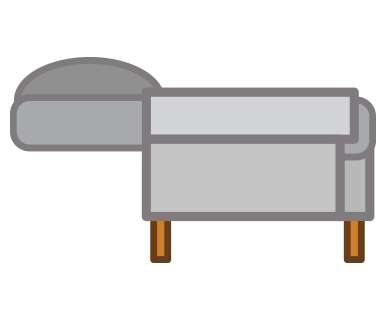 ---
Now that you're a bit more up to speed on what to look for you in your new sofa, you're ready to shop! Firstly, make sure that you're looking at sofas that fit your space. Then look into what the frame is made out of and how it's put together. Consider the cushions and whether you want to sit in a soft or firm sofa. Finally, pick out the upholstery that best compliments your space. Zip, Zam, Blam! Easy as pie.
We have a sales team that will be more than happy to help you find the perfect sofa for your preferences, style, and budget. Give us a call, and we'll be happy to help narrow down your options and send you free fabric samples so that you can feel and touch the upholstery before you commit to it. Buying a sofa is a big purchase, and it's a decision that you'll have to live with for years. That's why we want to make sure that you know all of these sofa nuances before hand, so that you go into the purchasing process empowered and knowledgeable!
---
Sofa Terms Glossary
Just in case you get confused and need to brush up on the different sofa terms that will float around on the site, here's a glossary to help keep your mind fresh:
3-Seater: Sofa with three seats. Also referred to as a standard sofa.
Bonded Leather: Fabric that is made by blasting leather particles onto artificial fabrics, usually polyurethane. Has the look of leather but lacks the durability of full grain.
Double Doweled Frame: Frame consists of hard wood that is joined with dowels inserted into corresponding and glued together (also screwed).
Double Rubs: Measuring unit for fabric durability. Determined by a pendulum that rubs fabric until it wears out. Usually goes anywhere from 15,000 to over 100,000.
Down Cushions: Cushions filled with the goose feathers
Foam Cushions: Cushions filled with foam, can be high or low density. Lower density foams wear out quicker but are softer initially.
Kiln Dried Hardwood: Harder woods (Oak, Ash, Birch, Walnut) that are dried in a high-temperature oven to enhance the wood's natural strength
Loveseat: Sofa with two seats
Particle Board: Wood that consists of manufactured wood particles, usually held together with adhesives
Pillow Back: Back cushions consist of removable and individual pillows or cushions
Sectional: Sofas with more than one piece that go together to make a larger sofa, usually in an L shape. Some sectionals can be U shapes.
Side or Accent Chair: Single seat
Stapled Frame: Frame is made out of wood and the components are stapled together with industrial staples
Tight Back: Back cushions are sewn into the frame of the sofa. They're not removable.
Tufts: Buttons on the cushions, usually sunk into the cushion to make the sofa look extra plushy
Upholstery: The fabric (leather or other textile) that covers the sofa