Smart Furniture analyzed hundreds of office chairs from dozens of manufacturers, along with customer ratings, returns, comments, surveys, and a bunch of other factors to determine which office chairs have the highest level of customer satisfaction.
"On average, we spend about five to six hours sitting at our desks during a typical workday."
-Data collected from SmartFurniture's Office Chair Genius Quiz responses
We spend a lot of time and effort thinking about what computer or device will work best, but very little time thinking about what we're sitting on. Here's a test: if you spent more time thinking about what case you need for your phone than what you sit on every day, then you may soon be in the market for a comfortable office chair.
At SmartFurniture.com, we sell a lot of office chairs. We have several folks who have become experts at matching people of all shapes, sizes, health problems (e.g., back pain), etc. with the office chair that will best meet their needs. Plus, we have accumulated tons of sales, survey, returns, and ratings data about the best office chairs.
And, with so many people working in new and unique schedules and locations, selecting the right ergonomic chair for your special situation is more important than ever. For example, is a possible to have a premium task chair is a small work from home nook? Or, can you find an ergonomic chair on a tight budget?
We hope this information helps everyone make better decisions about what office chair is right for you.
Keep in mind that office chairs are very subjective. Everyone is a little different, and what makes one person comfortable and happy may not work for another person. With that said, there are patterns of general customer happiness when it comes to office chairs.
Without further ado, here are the Top 10 Best Office Chairs based on customer satisfaction.
#10 - Cosm Chair
by Herman Miller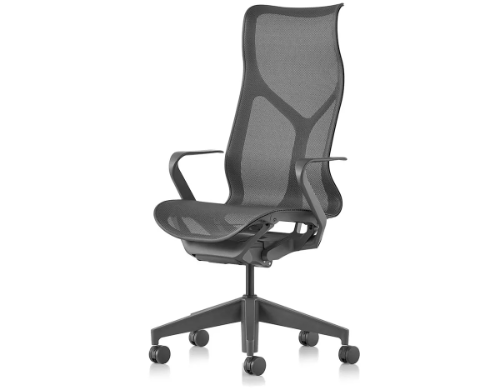 93.22%
CUSTOMER SATISFACTION RATING
Customer Rating: ★★★
Recommend to a Friend? 100%
Return Rate: 1.63%
---
The Cosm Chair has been designed to intuitively mimic the natural movements of a user's body. The responsive design of the Auto-Harmonic Tilt provides immediate comfort, balance, and seamless support for any body-type or posture. The flexible, lightweight frame comfortably moves with the changing motion of the upper body through the lower back and spinal region. The angle of the Leaf Arms provides a sturdy resting spot to comfortably work from any device. The advanced features and simple design of the Cosm Chair continue to hit the mark for customer satisfaction.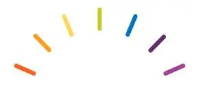 Why People Love It
"Previously, I have had issues with mesh chairs giving out. The Cosm is sturdy, durable and breathable throughout."
"Unlike most office chairs, I can comfortably sit for hours whether I'm working or gaming."
"The tilt of this chair forms to your posture and provides great support whether reclined or sitting up.
Why Others Don't
"The mesh takes some time to get used to."
"The arms are different than other chairs I have had."
"The fabric and surface are rough."
---
#9 - Diffrient World Chair
by Humanscale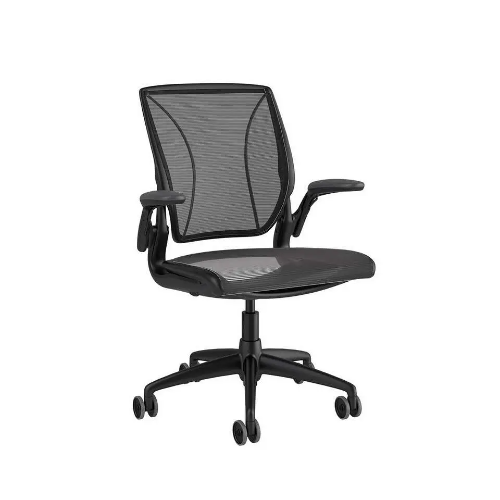 93.25%
CUSTOMER SATISFACTION RATING
Customer Rating: ★★★
Recommend to a Friend? 95%
Return Rate: 1.63%
---
Meet the Diffrient Chair, a truly intuitive and ergonomic task chair that is designed with simplicity at its core. The minimal design of this innovative chair features a tri-panel mesh backrest that shapes to the sitter's back to provide superior lumbar support. Humanscale designed the Diffrient Chair to eliminate common cumbersome mechanisms found in most task chairs and instead created a beautiful yet functional chair that automatically adjusts to all body types.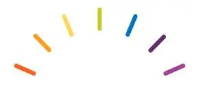 Why People Love It
"I've been through quite a few chairs trying to find one that would work for long periods of time without hurting my lower back. The Diffrient Chair is the first keeper I've come across."
"The tilt of this chair forms to your posture and provides great support whether reclined or sitting up."
Why Others Don't
"The arms do not provide the height I need."
"The seat cushion is a little too firm for me."
---
#8 - Amia Chair
by Steelcase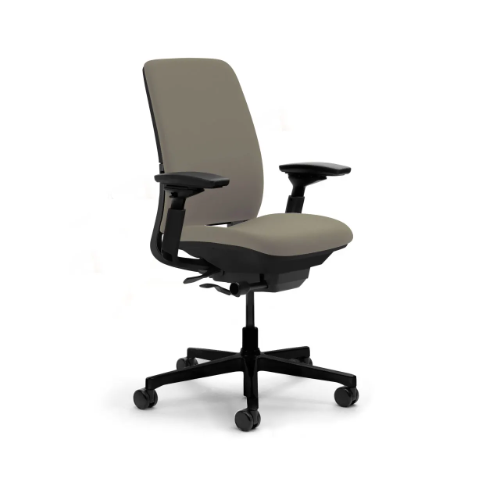 95.57%
CUSTOMER SATISFACTION RATING
Customer Rating: ★★★★
Recommend to a Friend? 96%
Return Rate: 3.4%
---
The data says what it says. The Steelcase Amia Chair has one of the highest-ranking for overall satisfaction. As Steelcase says, "Amia is made for sitting. A chair with comfort you feel. All-day long." Although the Amia may seem somewhat ordinary compared with other chairs on the list, it makes up for it with awesome comfort. An overwhelming number of happy Amia buyers cited its great comfort and easy adjustments as positive qualities. Of course, not everyone liked it - a very small percentage of users thought it was uncomfortable and a few thought it was expensive. The mix of home office users and business customers was pretty balanced. So, for the home or office, the Amia Chair is a good value, very comfortable, and provides solid support. And people love it. The Amia Chair is a mid-range priced office chair with elite-level customer satisfaction.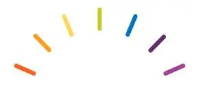 Why People Love It
"I used to have to go to the chiropractor at least once a week - now I haven't been in months. It's amazing what a good chair can do."
"The extra features allow me to adjust my arms and tilt back with ease to increase that comfort. No more sore back or shoulders."
"This is a very attractive, comfortable chair with plenty of adjustability."
"It's important to have a chair that is supporting and comfortable. The Amia Chair offers both that."
Why Others Don't
"The seat cushion is somewhat hard."
"I find that the seat back is uncomfortable."
"The plastic armrests don't feel good against my skin."
"The fabric is rough..."
---
#7 - Liberty Chair
by Humanscale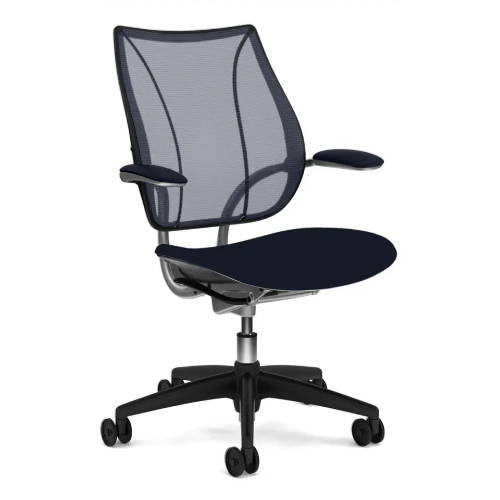 96.48%
CUSTOMER SATISFACTION RATING
Customer Rating: ★★★★
Recommend to a Friend? 100%
Return Rate: 1.8%
---
The Liberty Chair from Humanscale lives up to its name through a light, transparent, and altogether refreshing take on the modern office chair. Liberty means freedom, and the Liberty Chair delivers. Freedom of movement, freedom from strain and back pain, freedom from the strictures of the average office chair, and freedom from the same old same old. In every way, the Liberty Chair is a true original, and emblematic of the commitment to service, excellence, and functionality espoused by the team at Humanscale.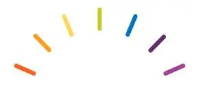 Why People Love It
"This chair allows me to work throughout my day comfortably."
"The minimal aesthetic is perfect for my home office!"
"The lumbar support is truly unmatched."
Why Others Don't
"The back mesh unfortunately isn't for me."
"The armrests aren't as wide as I would like them to be."
---
#6 - Mirra 2 Chair
by Herman Miller
96.78%
CUSTOMER SATISFACTION RATING
Customer Rating: ★★★★
Recommend to a Friend? 100%
Return Rate: 4.8%
---
The Mirra 2 Chair represents a rethinking of one of Herman Miller's most successful office chairs. Acclaimed by Wired.com as the best of 6 task chairs in a recent test, Mirra 2 features a redesigned back and a tilt mechanism that allows you to smoothly move from one posture to another. This beautifully engineered office chair ably responds to the needs of a workplace in motion, moving smoothly from collaborative to tasking positions as you move.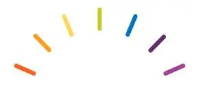 Why People Love It
"I had the v1 Mirra which is also great, but this one seems easier to move around as it's quite a bit lighter although the construction is still top-notch."
"Adjustability is quick and easy, the armrests are wide, and the upholstered back is supportive without being too harsh."
"In comes Mirra 2 - redesigned to be leaner, lighter, slightly smaller and more flexible. I now have the perfect chair."
Why Others Don't
"Mirra 2 was not as good in the reclined position, but it felt better when using a more upright position."
"Seat depth is changed by simply bending down the front of the seat to make it smaller, so doesn't prove to be a true depth adjustment."
---
#5 - Freedom Chair with Headrest
by Humanscale
96.81%
CUSTOMER SATISFACTION RATING
Customer Rating: ★★★★
Recommend to a Friend? 100%
Return Rate: 1.4%
---
The Freedom Chair is a product of Humanscale, a company focused on providing ergonomic and person centered office chairs to a world sorely in need. The chair is designed with advanced ergonomic design, an original style, and unbeatable functionality. As a result, the Freedom has proven itself to be the perfect seating option for any individual and body type. If you're wanting a chair that will perfectly adjust and adapt to your posture without the complexities of knobs and levers, then the Freedom is exactly what you have been looking for.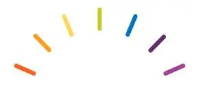 Why People Love It
"I was looking for an office chair that simply let me sit down and work. The Freedom Chair did just that!"
"This chair is simply the most comfortable option out there. Plus, not many ergonomic chairs have the option of a headrest!"
"After going through chair after chair, I finally found exactly what I needed with the Freedom Chair!"
Why Others Don't
"I wish there were more color options."
"The seat isn't quite as comfortable as I had hoped."
---
#4 - Embody Chair
by Herman Miller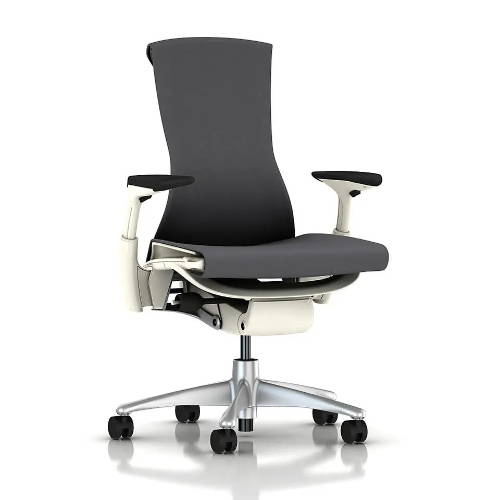 97.21%
CUSTOMER SATISFACTION RATING
Customer Rating: ★★★★
Recommend to a Friend? 100%
Return Rate: 4.8%
---
The Embody Chair is the top of the line for office chairs. For comfort, ergonomic design and performance, it cannot be beaten. It's expensive, yes, but it's guaranteed for 12 years. We've done a lot of testing on this chair, and while every demographic loves it, it is really designed for people who like to work with a slight (or major) recline. While you can sit in an upright posture and still feel right at home, you get the most utility out of the Embody Chair when you're working in a reclined position. Just play with the Backfit Adjustment and Tilt Limiter and find the optimal setting for you. The haters cite the Embody's price tag as the number one negative attribute. Some customers find it uncomfortable - but an overwhelming majority say just the opposite. With nearly a 98% satisfaction rating, the Embody lovers overwhelmingly cite its ergonomic support and comfort as positive attributes.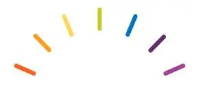 Why People Love It
"My back problems are gone."
"It really contours to the back and the tilt adjustment has many settings allowing great flexibility."
"There is no doubt of all the high-end task chairs I have sat in; the Embody is the most amazing and conforming chair."
"I can sit for hours at my desk and feel perfect!"
Why Others Don't
"I found the seat to be too hard..."
"This chair was a little pricey."
"The arms on the chair can be adjusted in and out, however they don't have a locking mechanism."
"The only problem I have encountered is that the seat length adjustment retracts back on its own sometimes."
---
#3 - Leap Chair
by Steelcase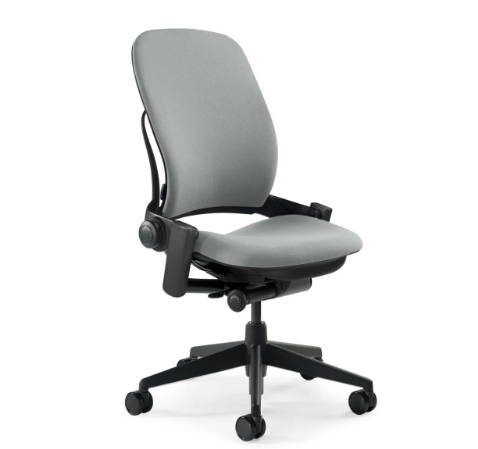 97.53%
CUSTOMER SATISFACTION RATING
Customer Rating: ★★★★
Recommend to a Friend? 95%
Return Rate: 3.4%
---
The Leap Chair's strengths are comfort and support. Leap is a bread-and-butter chair that gets the job done. It gets high marks in the most essential categories for an office chair, and good marks in everything else. Among the negative comments from unsatisfied buyers, often cited were high price and lack of "advanced styling." With a Satisfaction rating of over 96.51%, the Leap Chair is an overwhelming hit with most buyers. There are good reasons for why the designers of the chair stayed away from stylization in favor of high-performance design. The Leap Chair is a customer favorite.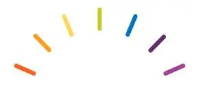 Why People Love It
"I can definitively say that the Leap Chair stands on it's own as a comfortable, affordable, and all-around high-utility chair."
"The quality of construction and ergonomic functions are stellar and worth the money over all the other "top" chairs I tried or purchased."
"It is very comfortable and easy to adjust to precisely the way you like it. It provides great back support."
"I had ACDF surgery due to poor ergonomics in the workplace for many years. This chair has changed my life and I no longer go home in pain."
Why Others Don't
"My greatest disappointment is the fact that it does not lower enough for my short legs (I'm 5'4")."
"The lumbar support is hard to move."
"The seat cushion feels too firm for my liking..."
"I am afraid the platinum finish isn't going to hold up to scuffs and scrapes that are inevitable in any chair you work in 40 hours/week."
---
#2 - Gesture Chair
by Steelcase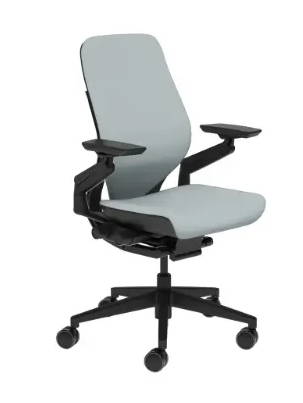 98.17%
CUSTOMER SATISFACTION RATING
Customer Rating: ★★★★
Recommend to a Friend? 100%
Return Rate: 3.4%
---
The Gesture Chair accomplishes the ability to remain in sync with the wide range of motion and posture of a user's body in a single workday. The 3D Liveback is designed to shape to the natural position of the spine to provide maximum reclining. The adjustable arms are built to support the movements of a user when switching from various devices including tablets or smart-phones. The combined technology of the Gesture Chair ensures comfort and functionality during any workday.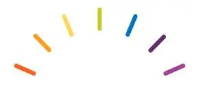 Why People Love It
"Have sat in this chair for over a year now and do not plan on looking elsewhere. Adjustable in all the right places!"
"Came out of the box ready to go, no hassles. Super comfortable and easy to change the settings."
"This is an excellent chair and it made my back pain go away."
"I love the adjustability since I share a home office. The chair is attractive and well-built, and so comfortable that I have to remind myself to get up at regular intervals."
Why Others Don't
"The seat cushion is harder than I'd like."
"The arms tend to move too easily."
"The arm pads are flat and hard."
---
#1 - Aeron Chair
by Herman Miller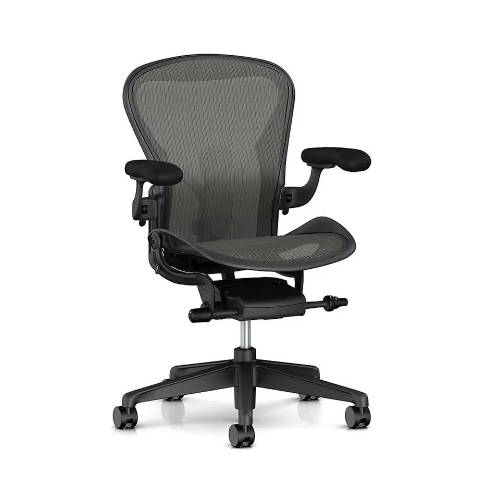 98.56%
CUSTOMER SATISFACTION RATING
Customer Rating: ★★★★
Recommend to a Friend? 97%
Return Rate: 3.6%
---
The Aeron Chair is one of the most recognizable icons in the business world. For decades it has been a symbol of success. Aeron is so popular, it has broken all the commonly held rules when it comes to analyzing a product's life cycle. It's in a class all by itself. Interestingly enough, its largest competitor may be its own secondary market - that is, companies that buy old chairs and refurbish them. Going that route may save you some money in the short run, but the Aeron was built for 12 years of warrantied use. And as many people note, its warranty and quality are very important features. Buying a used Aeron is kind of like buying a used mattress - if it doesn't gross you out, go for it. Just don't expect any warranty coverage from a secondhand shop. The top reasons people love the Aeron Chair include its comfort, support, and one of kind styling. Those who do not like the Aeron cite its lack of a headrest and the hard edges on the perimeter of the chair's seat. The Aeron is an icon for a reason. It's comfortable, it's cool looking, and it's designed very, very well. Its slight drawbacks and flaws are more than compensated for by all the great things the chair has to offer.
If you're shopping on a budget and determined to sit in a Herman Miller office chair, please consider the award winning Herman Miller Sayl Chair.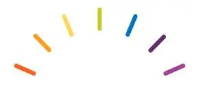 Why People Love It
"I couldn't find a comfortable chair to work in until I bought the Aeron."
"The Aeron Chair let's me work in comfort and pain free."
"This is the best office chair I have ever had. I will never have anything else. I spend at least 10 hours a day at my desk - and comfort is very important. This chair delivers 10 fold."
"It provides great support and I almost feel like I am floating."
Why Others Don't
"The sides/front of seat curves up and digs into the side of my legs."
"I wish there was a headrest option available..."
"The seat doesn't raise high enough for very tall folks."
"The adjustable arms are too easy to move and could stand to be a bit tighter."
That's our report on the Top 10 Office Chairs based on customer satisfaction. We hope that by reading the honest reviews of previous customers, will help make your decision that much easier.
If you're buying an office chair, the important thing to remember is that you should think of it as a long term investment. Make sure that you speak with people who sell all types of chairs and make them aware of your particular circumstances. Feel free to contact us anytime with questions (click here for ways to reach us). Good luck, and happy office chair hunting.