Smart Furniture analyzed hundreds of sofas from dozens of manufacturers, along with customer ratings, returns, comments, surveys, and a bunch of other factors to determine which sofas have the highest level of customer satisfaction.
"Buying a sofa is a leap of faith, especially online."
*Atual customer review
At Smart Furniture, we want to make your shopping experience enjoyable. One of the best things we can do is provide you with insight into our best sellers and our customers' feedback about the items they bought. This list will be dedicated to our top 7 sofas.
Sofas are an intimidating purchase since they can be expensive. Making the decision even more difficult, we carry a bunch of brands—and each brand has many models to choose from. A new sofa is a big commitment! Ideally, you'll be spending many years with it, so you want to make sure to get one that you're comfortable sitting in for the long haul. Since there are so many options and differences between each sofa, we're going to do our best to give you honest reasons why you should or shouldn't choose the sofas on our list.
So now, please welcome the Top 7 Best Sofas based on customer satisfaction.
#7 - Unfurl Sofa Bed
by Innovation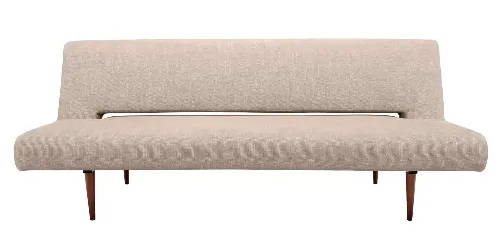 ---
The only sleeper sofa to make the list, The Unfurl Sofa Bed is a simple yet multifunctional piece of furniture. The sofa's back can be placed in three positions—upright, 45 degree lounge, or flat—and it comes in two neutral colors. Its simple design and clean lines make it easy to assimilate into practically any space. Buy one for your college-bound child and watch his or her popularity soar!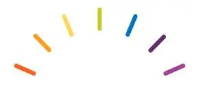 Why People Love It
Easy to put together. Just attach the legs to the fully assembled body.
"Great size and form. Firm to sit on, which we love."
"The springs make it truly bed-like in comfort, and incredibly comfortable as a couch, for sitting or lying down."
"This sofa is both designed well and comfortable."
Why Others Don't
No arms.
Smaller size; won't work as well for larger spaces.
"The knocks that I have against it are 1) like most adjustable futons, you have to put it all the way flat then come back up ... and 2) the fabric maintains small indentations where you sit or press down."
---
#6 - Manhattan Sofa
by Ekornes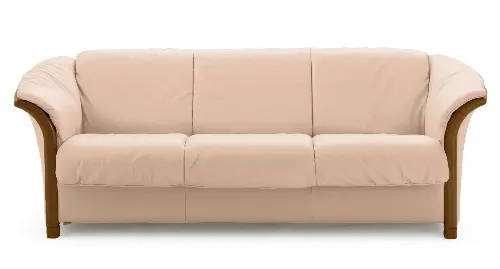 ---
The Manhattan Sofa by Ekornes brings Norwegian style and comfort to your home. Made from an engineered frame, premium leather, and individual reclining seats, this sofa is the whole package. With wood accents on the gently sloping arms, everything about this sofa's construction is made with your comfort in mind. It even has a quickship option, so if you're needing one of the best sofas you can buy, but you need it fast, you can do that with the Manhattan Sofa.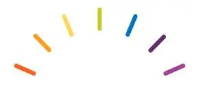 Why People Love It
Individual reclining seats let everyone lie back
"This sofa and matching loveseat are a centerpoint in our great room. They are simple but elegant and fit tall and short persons equally well."
Why Others Don't
The price tag is pretty hefty.
Reclining seats don't lock, but they are tension adjustable.
---
#5 - Jane Bisectional Sofa
by Gus Modern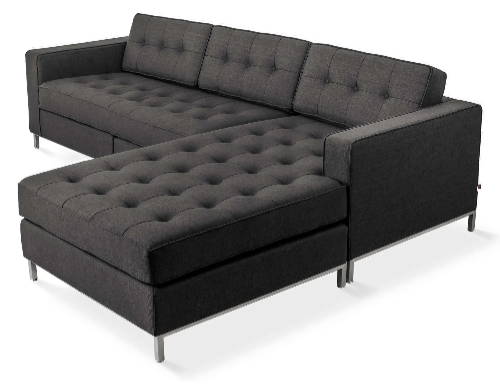 ---
The Jane Bi-sectional Sofa is our #1 selling sofa, and it's easy to see why. It has great modern lines, it's available in five awesome fabrics, and you can put the chaise on either the right or left side. It's one of the most innovative designs on the market by one of the best brands. If you like to rearrange your space often, the versatility and flexibility that the Jane Bisectional provides is unbeatable.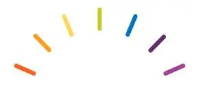 Why People Love It
"Lovely design and very well made."
"Brilliant design, sturdy construction, great fabric! Nothing negative about it."
"I was impressed from the start with the Jane Bisectional – from the French seams, the upholstery and tufting, the versatility and firmness."
Why Others Don't
Extra-firm cushions. If you like softer sofas, this one isn't for you.
"The chaise portion is a bit shorter that the sectional we replaced, so I had to get used to my feet hanging over a bit."
---
#4 - Spencer Sofa
by Gus Modern

---
Gus Modern managed to get three different sofas into our top 7 list. The Spencer Sofa has a whopping 98.39% satisfaction rating due to its sleek design, modern fabric selection, and solid frame construction. The blind-tufted seat and cushions make the Spencer a truly unique and attractive specimen.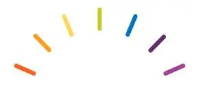 Why People Love It
Two corner pillows are included for comfort and good looks, ships quickly when in stock, and the frame is made of stainless steel and FSC certified wood.
"It is my 'everyday' sofa and will certainly be in daily use by me."
"Liked it so much – ordered a second and a chair!"
"The foam cushions are quite firm at first but break in to a less firm state."
Why Others Don't
Extra firm cushions, so if you want a soft sofa, this is not the sofa for you.
"The only thing it is not is a lounge sofa. It's not very comfortable, very upright, not a dinner and a movie kind of sofa."
---
#3 - Michael Sofa
by Younger Furniture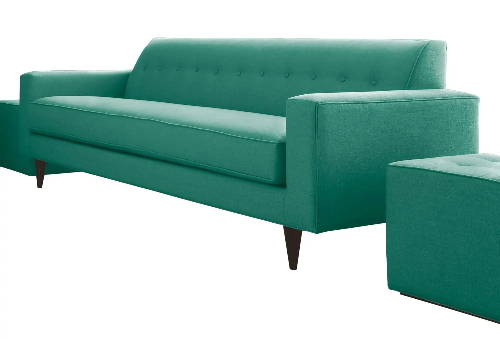 ---
A classy, mid-century design by Younger Furniture, the Michael Sofa boasts a chunky frame and plush cushions. Like all of Younger's product selection, it is available in hundreds of fabric options. The Michael Sofa brings tasteful and understated modern design to any space. Whether you live in an urban loft or a suburban golf community, the Michael Sofa will look great in your home.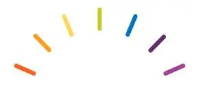 Why People Love It
"Great sofa, bought the upgraded cushions and perfect for sitting and reading and, even more importantly, for napping!"
"I purchased this product as a wedding gift. Beautiful and comfortable sofa. Good quality for the price."
"Love this couch; it looks great and it's extremely comfortable to sit/lay on."
"This is by far the best living room furniture I have owned to-date. It may seem pricey, but it is an investment I will own for years. I just wish I was smart enough to invest in this earlier."
Why Others Don't
"Not a 5 star just because it is just a little high when sitting on it, though I believe that may improve as the cushion is broken in."
"We find the sofa legs to be too high and we ordered shorter ones from another website."
---
#2 - Lily Sofa
by Younger Furniture
---
The Lily Sofa is the culmination of mid-century modern furniture design and quality American manufacturing. Younger Furniture (based out of High Point, North Carolina) is dedicated to making some of the best-made sofas in the world. They offer a whole slew of fabric options, and we're able to send you swatches for free. Why plan your color scheme around your furniture when you can make your furniture match the room, right?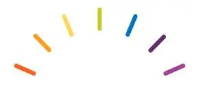 Why People Love It
Made in the USA out of a solid wood frame.
"I'm very excited about this sofa and tell my secretary I love it almost every time I walk in the room"
"Wide variety of fabric colors and textures."
Why Others Don't
The back cushions aren't removable.
Made to order; each sofa takes a minimum of 4 weeks to arrive.
"Only wish they had a choice for wood finish for the legs."
---
#1 - Atwood Sofa
by Gus Modern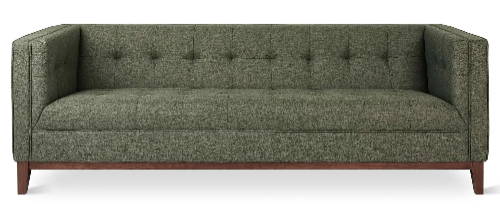 ---
The Atwood sofa combines the classic look of a Chesterfield sofa with simpler, updated modern lines. Its defined edges create a welcoming harbor for all-day sitting, and the backrest and extended armrests provide comfortable leaning places for complete relaxation. With its toned-down design, the Atwood is an ideal seating solution for every room. From man-caves to formal sitting rooms, this sofa will provide hours of comfortable lounging and sustain hours of conversation with friends and family.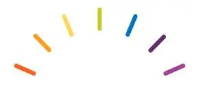 Why People Love It
"It's sleek and it fits perfectly in our mixed (modern/traditional) space."
"First, and most importantly, it's incredibly comfortable. Every surface of the couch that could come into contact with the sitter's body is wrapped in firm, supportive padding."
Why Others Don't
"It lacks removable cushions, which might be considered its only drawback, since they can't be flipped."
So, that's our report on the Top 7 sofas based on customer satisfaction. We've based our results on what our customers have said and removed our opinions from the equation.
If you're buying a sofa, the important thing to remember is that you should think of it as a long term investment. Make sure that you speak with people who sell all types of sofas and make them aware of your particular circumstances. Feel free to contact us anytime with questions (click here for ways to reach us). Good luck, and happy shopping!