Posted by bigcommerce@smartfurniture.com BigCommerce on May 10th 2021
---
TV STANDS & MEDIA CENTERS
---
A Buying Guide by Smart Furniture
Buying a TV stand or media center is a tricky endeavor. When you're watching TV, you're focused on the screen, not the furniture underneath. Media stands are the ultimate wingman; they set up the television for success and receive little credit for the work they do. We appreciate TV stands, which is why we're dedicating this buying guide to them. We want to make sure your entertainment center has a great supporting cast around it so that your media consumption operates at optimal capacity.
1. Measure Your Space & TV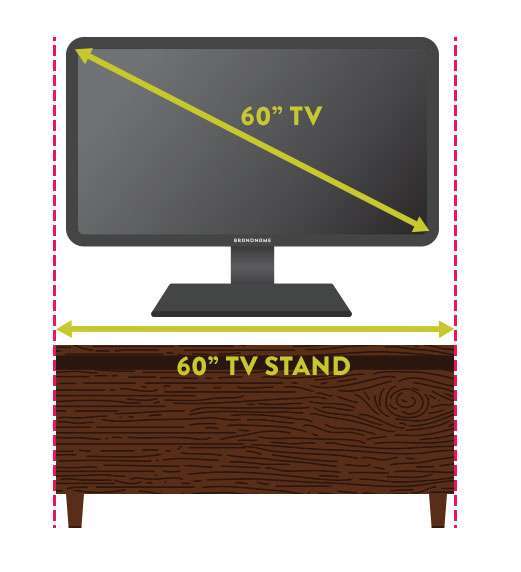 It's important to note that TVs and TV stands are measured two different ways. TVs are measured diagonally, while TV stands are measured across. What does that mean? That means that a 60 inch TV will not necessarily perfectly line up with the edge of a 60 inch wide TV stand.
The arrows in the drawing are the same length, but you can see that the TV stand is a little bit wider than the TV. That's because they're measured differently. If you want to get a TV stand that perfectly lines up with the edge of your TV, you'll need to measure the width of your TV, not the stated screen size.
**Once you've measured the TV, you'll also want to measure the space in your home where you'll put the TV stand. After all, you want to make sure you don't put your TV stand somewhere that it won't fit!**
Here's an example of some top selling TVs with widths compared to screen size:
| | | |
| --- | --- | --- |
| TV Brand and Model | Screen Size (in.) | Actual Width (in.) |
| | | |
| | | |
| | | |
| | | |
| | | |
In each example above, you can see how TV companies are leading you astray. A TV's width will usually be less than the screen size (speakers on the side, large borders, or buttons can affect the ratio).
---
2. Think About How You'll Use It

Your viewing habits and electronics will go a long way into determining which TV stand will work best for you. For example, some TVs have built in WIFI, so it can run apps without being connected to any other device. If that's the case, you could have a fully closed unit with a bunch of doors. If you want to stash your cable box in the TV stand and still be able to use the remote with it, you'll need a unit with an open front or IR friendly glass. Here are some different media consumers and features that are ideal for them: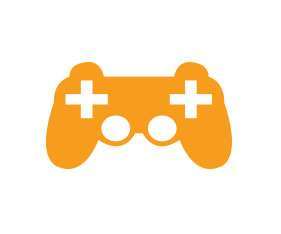 The Gamer
Needs: Storage for consoles, games, and controllers
Ideal Features
Open Front, IR glass, Tall compartments, drawer storage
Things to Avoid
Too many doors, closed backs (need airflow for cooling)
---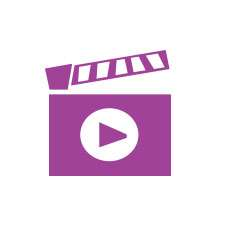 The Movie Lover
Needs: Shelves for movies, Space for Blu Ray/DVD player
Ideal Features
Shelves, open design, room for extra electronics
Things to Avoid
Drawers, narrow storage
---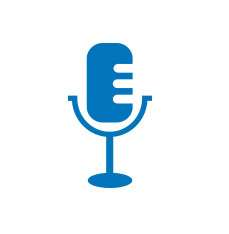 The Oldschool Newser
Needs: Platform for cable box, swiveling room
Ideal Features
IR glass for changing channels, even line-of-sight to screen
Things to Avoid
Obstructive shelves, low heights
---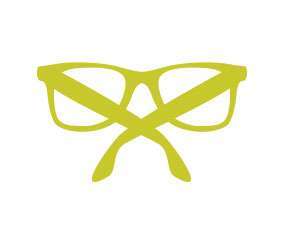 The Designer
Needs: Attractive looks, quality materials
Ideal Features
Pleasing aesthetics, engaging finishes
Things to Avoid
Uncomfortable shapes or colors, lackluster construction
---
3. Know What You Are Buying

TV and media stands are like most other furniture items; they have different features that might leave you scratching your head if you're not familiar with what they mean. Here are some of the terms that you'll see when you're shopping around.
Adjustable Shelves:
You can move the shelves up and down as needed, depending on the height of your electronics, movies, or books.
Cable Management:
The TV stand had dedicated places to run wires so that your media center stays neat and organized.
Foot Stabilizers:
These are little adjustable feet that make it so your media stand will sit level if the floor is a little crooked.
IR Friendly Glass:
Remote controls work through IR (infrared) light. IR friendly glass allows remote control waves to pass through it. All of BDI's TV stands have IR friendly glass.
Solid Wood:
This means that the TV stand is made of solid wood. Solid wood excludes things like MDF, particle board, and engineered wood. It's typically stronger, but it can crack when not in the right humidity.
Veneer:
Veneers are thin slices of exotic woods that are glued on top of other materials to give the furniture the look of expensive woods without the premium price tag.
Ventilated Back:
The TV stand has holes in the back to allow your electronics to breathe.
---