Financing at SmartFurniture.com with Affirm
Providing New Payment Services for Customers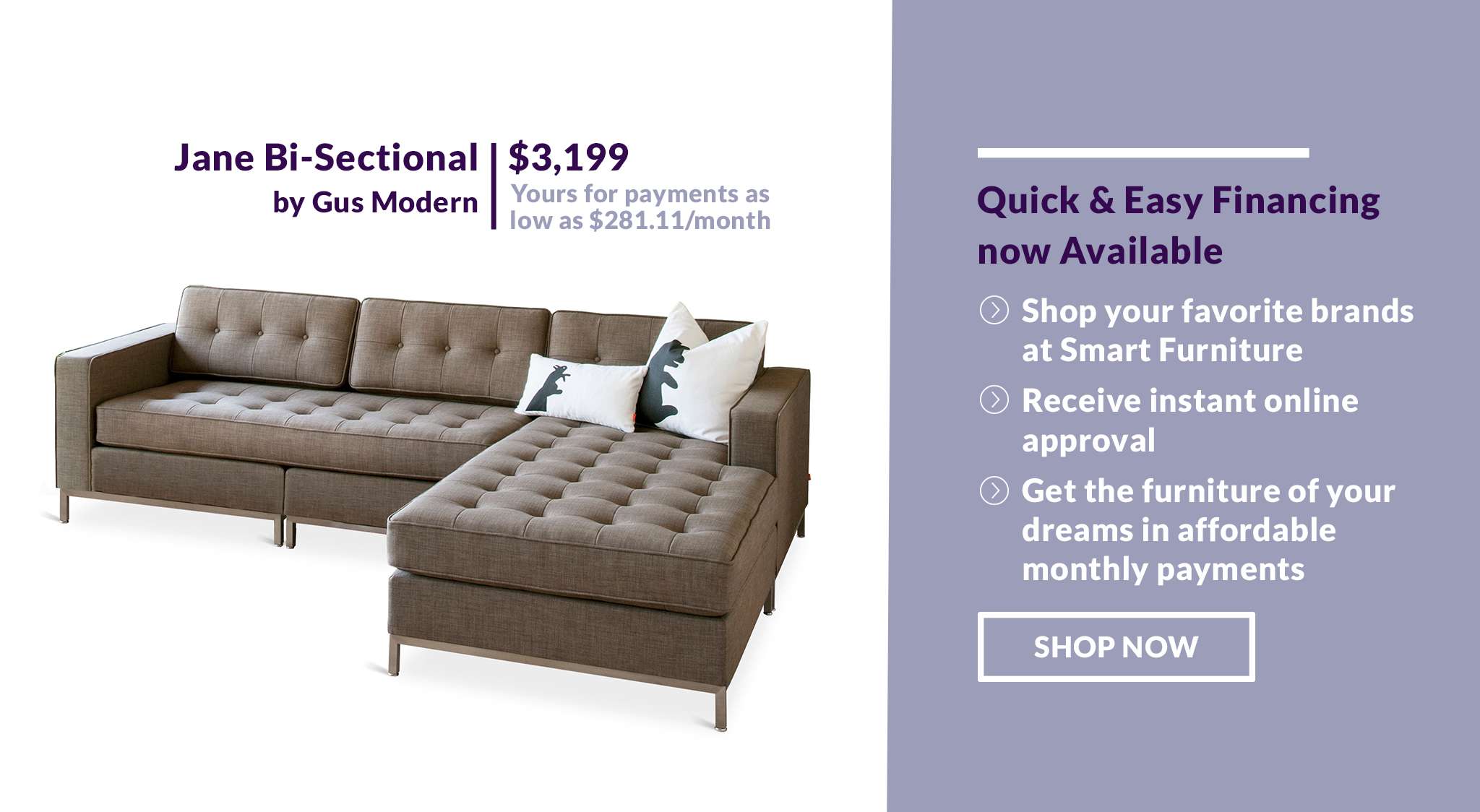 SmartFurniture.com is proud to announce that we now offer financing options through our partnership with Affirm. Customers have long asked us for the ability to finance, so we heeded the call.
Affirm, founded by PayPal co-founder Max Levchin, offers customers quick and easy access to financing purchases on the internet. Now customers can furnish their entire home and avoid racking up costly credit card debt. Most small loans in the past had to be made in the presence of a lender with mounds of paperwork to fill out. Affirm flips the traditional loan market on its head.
Our customers can now choose Affirm at checkout, follow the easy-to-use prompts, and be approved for your order total in minutes. There's no need for fancy suits or trips to a building that smells like 1970. All you need is a phone number, name, address, and the last four digits of your social security number. Approval is almost instantaneous, and you choose the terms.
Giving customers flexibility is one of our main goals at Smart Furniture. From Furniture Genius's site-personalizing algorithms to extensive fabric and product selections, Affirm adds another wrinkle in the freedom of choice that we provide. You can preserve your credit lines and still get the furniture you want.
Affirm's easy to follow interface, straightforward navigation, and seamless integration makes checking out with financing on Smart Furniture easy. Choose 3, 6, or 12 month financing and place your order. Paypal changed the way that people pay for goods and services online. Affirm is changing the way people finance.
The banking industry needed an update. Affirm is there to simplify what has traditionally been a complicated and undesirable process.
Smart Furniture and Affirm make getting the furniture of your dreams easier than ever. Give it a try. You'll love the way your newly renovated home looks.
Affirm's Universal Disclosure - Rates between 10-30% APR for qualified customers. Subject to credit check and approval. A Down payment may be required. Payment amount depends on your purchase amount. Estimated payment amount excludes taxes and shipping fees. Previous purchases are not eligible for offer. Affirm loans are made by Cross River Bank, member FDIC.
Affirm Representative Example - A $950 purchase may cost $88.15 for 12 months at 20% APR
*If you need to contact Affirm, you can reach them by e-mailing help@affirm.com.