Eames Plywood Lounge Chair by Herman Miller
designed by Charles and Ray Eames
At the risk of outrageous hyperbole, this is probably the greatest chair ever made. Okay, okay, stop rolling your eyes and come back. Here's the checklist:
1) Greatest pair of furniture designers in American history, Charles and Ray Eames, built it.
2) Possibly the greatest furniture design invention of the last century, molded plywood, was invented for this particular product.
3) Absolutely gorgeous, yet playful and not at all intimidating.
4) In 1999, Time Magazine rated it the best design of the century


The Bottom Line: Probably the best chair in the history of American design, a real piece of art history.
Charles and Ray Eames established their long and legendary relationship with Herman Miller in 1946 with the boldly original molded plywood lounge chair. Since then, the aesthetic integrity, enduring charm and comfort of the chairs have earned them recognition as the best of modern design. Vibrant colors refresh the palette and recall the times when the chairs were originally introduced.
Lounge Chair dimensions: 26.5" h x 22" w x 24.25" d
Seat height: 15.5" h
See the entire Eames Molded Plywood Chair collection.
Distinctive Design
Sculpted form. Molding thin sheets of lightweight veneer into gently curved shapes gives the hard material a soft, smooth appearance.
Finish choices. These environmentally friendly aniline stains of the Eames Plywood Chair allow the wood's natural characteristics to show through; cherry, walnut, or natural ash choices continue to be available.
A Shape That Sits Well
Natural contours. The five-ply seat and back are designed to comfortably fit the body.
Shock mounts. Made of resilient natural rubber to absorb movement.
The Herman Miller Eames Molded Lounge Chair is also known by the following manufacturer Item Numbers: LCW.AV, LCW.OU, LCW.CX, LCW.11, LCW.15, LCW.9N.
About the Manufacturer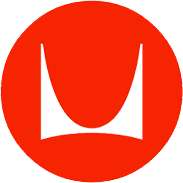 Herman Miller Authorized Retailer
Herman Miller is an industry leader in the integration of cutting edge technology to furniture and other household items to make everyday life more comfortable, convenient, and stylish. Herman Miller stands out at the forefront of such fields as ergonomic technologies, environmentally friendly manufacturing processes, and customizable furniture items.
In addition to producing some of the most outstanding office furniture in the world, Herman Miller has also taken on the responsibility of manufacturing some of the most celebrated furniture designs by some of the world's most famous designs. These "modern classics" include works by Charles and Ray Eames, George Nelson, and Isamu Noguchi. Herman Miller celebrates these famous mid-century designers' works through its extraordinarily precise manufacturing techniques and industry-leading green production processes.
Herman Miller is a global company with operations, sales offices, dealers, and licensees in more than 40 countries in North America, Asia/Pacific, Europe, Middle East, Africa, and Latin America, serving customers virtually anywhere in the world. Herman Miller is headquartered in Zeeland, Michigan, while manufacturing facilities are located in the U.S., China, Italy, and the United Kingdom.
Environmental Information
Aniline stains of the plywood chairs are environmentally friendly.
Warranty Information