Herman Miller Eames Storage Unit, 4 x 2
designed by Charles and Ray Eames
The Eames Storage Unit is true to the inventive originals introduced in 1950. Designed as both storage place and display cabinet, it is a striking example of how Charles and Ray Eames extended the boundaries of design to create a new modern aesthetic for the office and home. The Eames Storage Unit melts those constraints away with formed plywood cabinet doors, visible-grain drawer fronts, hardwood sides, color panels, crossed wire, and the steel structure that holds the whole shelving unit together. Love it. Long before "modularity" and "high tech" entered the design lexicon, Charles and Ray Eames were using industrial production techniques to provide ample storage, work, and display space. Available in Vibrant or Neutral color scheme.
Details:
Overall: 58.5" h x 47" w x 16" d
Birch veneer
Tops and file fronts have a clear finish; shelves have a black stain
Uprights, cross-supports, and perforated panels are zinc-coated steel
Drawer fronts and shelves are smooth plywood
Side panels are painted hardboard
Storage unit cabinet fronts are plywood, molded to form round dimples
Feet have nylon glides
Storage units are composed of cases, cabinets, and drawers in five configurations and four sizes
Each configuration is offered in two color schemes: neutrals or brights
Other Storage Unit configurations available:
View 1x1 Storage Unit
View 1x2 Storage Unit
View 2x2 Storage Unit
View 2x2 Storage Unit with Doors
If you'd like more information, why not read our independently conducted review of the Eames Desk and Storage Units?
The Herman Miller Eames Storage Unit, 4 x 2 is also known by the following manufacturer Item Number: ESU420.
Different Sizing
Eames Storage Unit comes in several different sizes, so it can fit in any space. Even the smallest storage unit brings a splash of color and much needed functionality to the home or corporate office. The sizes are as follows:
In all, both the Eames Desk and the Eames Storage Unit are worthy and beautiful additions to Herman Miller's impeccable roster of home office furniture and design.
Materials:
Uprights, cross-supports, and perforated panels are zinc-coated steel; cabinet fronts are dimpled plywood; drawer fronts and shelves are molded plywood; case side and back panels are painted hardboard.

Dimensions:
Overall: 58.5" h x 47" w x 16" d
Shelf width (each side): 22.25"
Shelf height (from top to bottom): 11.25", 13.25", 11.25" and 13.25"
About the Designer
Charles and Ray Eames are perhaps the most celebrated designers of the 20th century. Married in 1941, the Eames duo are responsible for some of the most critically acclaimed furniture designs of the modern era. Amongst their most famous designs are the molded plywood chair, the aluminum chair group, and the Eames Storage Units. Although they are most often remembered today for their furniture designs with partner Herman Miller, the Eameses engaged in artistic expression across a broad range of mediums- including architecture and filmmaking.
Charles and Ray Eames were a husband and wife design partnership. Their work spanned a great a turbulent period in American history, from the 40s to the 80s. The furniture they created, the films they shot, and the designs they made popular are just as exciting and meaningful today as they were the moment they were first introduced to the public. Their work is classic but functional, modern but timeless, playful but seriously developed, and generally legendary. If you were to choose the best two designers of the latter half of the 20th century, you would almost certainly choose this amazing duo. What luck that they decided to work together!
Charles and Ray met at the Cranbrook Academy of Art, a prestigious design institution in Michigan. Their courtship and marriage neatly coincided with their collaboration as artists and designers on groundbreaking products, using groundbreaking and novel techniques and methods. Among their finest creations you would have to rank the Eames Lounge Chair, the Plywood Lounge Chair (or the LCW), the Eames Desk, the Eames Storage Unit, their own personal home, and the fabulous Eames Aluminum Group (all of these happen to be available at Smart Furniture). Any one artist would be lucky to have created just a single piece as iconic and lasting as all of those.
The Office of Charles and Ray Eames still functions today, and almost all of the wonderful furniture, toys and photographs and films they made can be seen, used, and played with today.
About the Manufacturer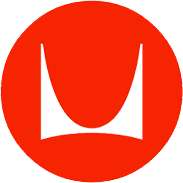 Herman Miller Authorized Retailer
Herman Miller is an industry leader in the integration of cutting edge technology to furniture and other household items to make everyday life more comfortable, convenient, and stylish. Herman Miller stands out at the forefront of such fields as ergonomic technologies, environmentally friendly manufacturing processes, and customizable furniture items.
In addition to producing some of the most outstanding office furniture in the world, Herman Miller has also taken on the responsibility of manufacturing some of the most celebrated furniture designs by some of the world's most famous designs. These "modern classics" include works by Charles and Ray Eames, George Nelson, and Isamu Noguchi. Herman Miller celebrates these famous mid-century designers' works through its extraordinarily precise manufacturing techniques and industry-leading green production processes.
Herman Miller is a global company with operations, sales offices, dealers, and licensees in more than 40 countries in North America, Asia/Pacific, Europe, Middle East, Africa, and Latin America, serving customers virtually anywhere in the world. Herman Miller is headquartered in Zeeland, Michigan, while manufacturing facilities are located in the U.S., China, Italy, and the United Kingdom.
The Eames Storage Unit
The Eames Storage Unit is a partner piece to the Eames Desk. However, it stands alone as an icon of design and utility in itself. This is a quality much of the Charles and Ray Eames oeuvre shares, that of individual parts, excellently designed in and of themselves, able to come together to form and equally attractive whole. The storage unit on its own is beautiful, and the same goes for the desk; but together, the create a harmony and a more expansive sense of designed space. They are, in a phrase, perfect mates - complimentary in many ways, different enough to stand on their own. They share the same sense of play, the same sense of mixed material and vibrant color, and the same sense of stylization. They're simple, direct, elegant, and they get the job done, aesthetically as well as functionally.

The materials in the Eames Storage Unit are similar to the ones used in the desk. Charles and Ray used the same colored panels (or the same colored panel concept) as they did with the desk. However, they did add several panels that aren't brightly colored, and instead show their difference through patterns and engraved shapes. The overall look is somewhat grander than the desk, a larger canvas, but with many of the same ideas and a few new ones to give this storage unit its own flavor and sense of self.

The sizes of the desk and the storage unit are different, as is the construction. With an Eames Storage Unit, several storage options are available for the user. There are drawers, cabinets, and large open spaces for display or storage. Part of the charm of the set is how it defies conventional or singular use; it's a multipurpose work of interior design, and it's at home not only as a storage cabinet, but also as a piece of art, a book shelf, a display shelf, or a serious filing system. You could easily outfit your storage unit with The options available in the literal storage compartments withing the piece are reflected in the options available to the user for the piece; it can be used in almost any way, in any space, in any home.

Of course, the similarity to the Eames Desk makes the Eames Storage Unit perfect as a furniture mate to the desk. When put together, the two pieces create a stunning and unified effect. Many offices, both home and corporate, have seen the addition of the Eames furniture to their space improve its look, feel, and functionality. And that's all this furniture was ever meant to do; improve your space, improve your work, and improve, in whatever small way, your life.


Herman Miller Warranty
This warranty is a promise that lives up to the highest standards in the industry. If for some reason the product fails to live up to this standard, Herman Miller will ship and repair it at no cost to you. To learn more read the Herman Miller Warranty.