Flo Monitor Arm
by Herman Miller
Make your work space more ergonomic with the Flo Monitor Arm from Herman Miller. Winner of the 2010 National Ergonomics Conference and Expo Attendees' Choice award, the Flo Monitor Arm actually makes your work space healthier. By positioning your monitor at angle, you can eliminate bad posture that can lead to improper neck posture and eye strain. With an impressive 13.3" of vertical adjustment and 20.6" of horizontal adjustment, Flo can work in any position. Easily change your monitor from a standard position to touch screen position with the patented geometric spring mechanism. The clamp base attaches easily to almost any desk or table and can be moved between tables with ease. Stay ahead of the ergonomic curve with the Herman Miller Flo Monitor Arm.
Add more power options with the Flo Power Hub.
Perfect For:
People with Chronic Neck Pain
Point of Sale Stations
Sit-to-Stand Workstations
Ergonomic Office Spaces
The Flo Monitor Arm Features:
Combination of steel, aluminum and plastic components
Easily attaches to work surface via clamp mechanism
Quick connect VESA bracket for easy monitor installation
Visual weight indicator lets you adjust tension to optimal setting
Patented geometric spring technology makes movement and adjustments simple and easy
Vertical adjustment: 13.3", focal adjustment: 20.6"
Tilt range of 40 degrees forward and rearward
Compatible with VESA 100 and 75 mm brackets
Supports up to 20 lbs
Not compatible with the Renew Oval desk. Check with our experienced sales team to see if your desk is compatible.
The Bottom Line
The Herman Miller Flo Monitor arm is a wonderful addition to almost any workspace to make it more ergonomic and healthy. Common injuries such as chronic neck pain are easily avoidable by surrounding yourself with more body-friendly equipment. A monitor arm is one of those crucial tools that will help you work better, happier, and more efficiently. Perfect for the home or office, you can make any desk area cleaner, neater, and healthier with the Flo Monitor Arm from Herman Miller.
About the Manufacturer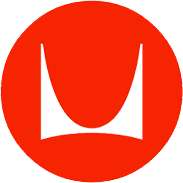 Herman Miller Authorized Retailer
Herman Miller is an industry leader in the integration of cutting edge technology to furniture and other household items to make everyday life more comfortable, convenient, and stylish. Herman Miller stands out at the forefront of such fields as ergonomic technologies, environmentally friendly manufacturing processes, and customizable furniture items.
In addition to producing some of the most outstanding office furniture in the world, Herman Miller has also taken on the responsibility of manufacturing some of the most celebrated furniture designs by some of the world's most famous designs. These "modern classics" include works by Charles and Ray Eames, George Nelson, and Isamu Noguchi. Herman Miller celebrates these famous mid-century designers' works through its extraordinarily precise manufacturing techniques and industry-leading green production processes.
Herman Miller is a global company with operations, sales offices, dealers, and licensees in more than 40 countries in North America, Asia/Pacific, Europe, Middle East, Africa, and Latin America, serving customers virtually anywhere in the world. Herman Miller is headquartered in Zeeland, Michigan, while manufacturing facilities are located in the U.S., China, Italy, and the United Kingdom.
Warranty
The Herman Miller Flo Monitor Arm comes with a 12-year limited manufacturer's warranty.

Do you have specific questions about what's covered under Herman Miller's warranty for this product? Give our sales team a call at 8‌88-467-6278 to get your questions answered.

Did you purchase a piece of Herman Miller furniture that's not working as expected? Send an email to customerservice@smartfurniture.com or contact our customer service department at 8‌88-762-7841, and we'll take care of you. We usually ask for a photo or video of the warranty issue that you're experiencing, so if you want to expedite the warranty claim process, you can e-mail us with those attachments, and we'll jump on filing the claim for you right away
Materials:
Combination of steel, aluminum and plastic components
Patented geometric spring technology makes movement and adjustments simple and easy
Dimensions:
Vertical adjustment: 13.3"
Focal adjustment: 20.6"
Tilt range of 40 degrees forward and rearward
Compatible with VESA 100 and 75 mm brackets
Supports up to 20 lbs
Specifications:
Low Profile Clamp: compatible with work surfaces that are 3/4" - 1 1/8" thick
Standard Clamp: compatible with work surfaces that are 1 1/8" - 2 3/4" thick
Clearance required under desktop edge: 2" D x 2.5" L