Series 1 Stool by Steelcase
Steelcase Series 1 delivers on what's important-- performance, style and options. It retains the durability and comfortability of Steelcase, while making it affordable and attainable for everyone. Designed with a lightweight, slim profile for today's smaller office footprint, Series 1 offers a quality of chair uncommon to this class of seating. Steelcase made an affordable chair without compromising ergonomics, comfort, and all day support.
The Series 1 Chair offers 11 mix-and-match knit, flexor, and lumbar color options, and a wide range of shell and finish options that enable organizations to express their brand in a way that represents them better than any old office chair ever could. Plus, its available in a standard chair version for use at any work station.
Features:
Integrated Liveback Technology with Adjustable Lumbar Support Allows the chairback to change shape and mimics the user's spine as it moves throughout the day. Contours to fit a user's spine through a system of flexors tucked neatly inside the backrest, offering continuous lower-back support as you move in your chair.
4D Adjustable ArmsMove in height, width and depth, and pivot to better support the user's neck and shoulders. The cantilevered arm design encourages postural change.
Adaptive BolsteringAdaptive bolstering in the seat cushion creates a custom comfort pocket. The seat foam is cored (small cylinders are cut out of it) to allow for more compression in some areas of the seat than others. This allows the Series 1 Chair's foam seat to adapt to your unique size and shape.
Weight Activated MechanismAllows for quick, intuitive seat adjustments.
Allows the seat to be positioned forward or backward for long-term comfort.
Back Tension and Back Angle Turn the dial to one of the three comfort settings:
Upright back lock
Full recline with weight-activated tension and boost
Full recline with weight-activated tension
About the Manufacturer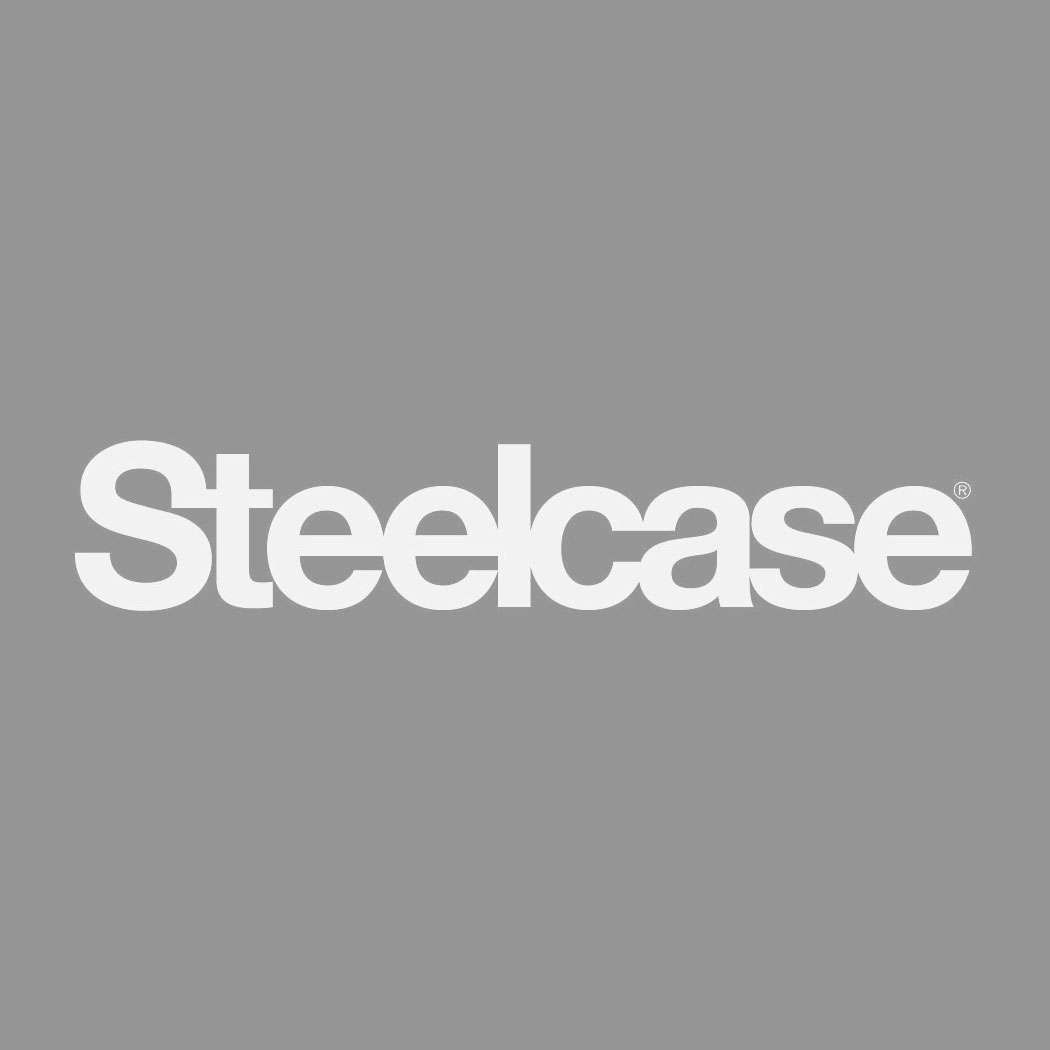 Whatever you need to accomplish in your home office, Steelcase can provide you with the tools to do it better, faster and more effectively. That's because they're passionate about unlocking the potential of people at work. It's the fundamental principle on which the company was founded in 1912, and it's being brought to your home office today. Headquartered in Grand Rapids, Steelcase is an international company with approximately 13,000 employees worldwide, manufacturing facilities in over 28 locations and more than 800 dealer locations around the world.
Materials: Plastic, Cogent Connect Fabric, 3D Microknit Mesh

Measurements:
Overall: 50.75" H x 27" W x 41.3" D

Overall Product Weight: 75
Seat Height: 31"
Seat Depth: 18"
Arm Height: 41"

Overall depth: 21″ to 23.75"
Overall Width: 23.5" to 27"
Overall Height: 43" to 50.75"
Seat Depth: 18.5"
Functional Seat Depth: 15.75" to 18"
Seat Width: 19.2"
Seat Height from Floor: 23" to 30.75"
Back Lumbar Height: 6.5" to 8.75"
Width Between Arms: 16" to 20"
Arm to Floor: 23.5" to 32.75" (13.75" to 28.75" including pivot)
Arm to Floor: 29.5" to 41.75"
Arm Height from Seat: 6.5" to 11.5"
Arm Cap Pivot Range: +/- 40º
Angle Between Seat and Back: 100º to 124º
Seat Pan Angle: 2º

Assembly Required: No