Stacked Storage Box by Muuto

designed by JDS Architects
Leave it to an architect to create a shelving system that's as versatile as building blocks. The work of Julien De Smedt of JDS Architects, the modular Stacked Storage Box lets you create storage that fits your particular space and specific need. The boxes can be randomly stacked or precisely coordinated into a tight grid, and the ability to leave open areas between boxes provides additional storage flexibility. Made in China.
Build a custom piece for your home office, bedroom, kitchen, or living room with these versatile storage boxes. Like building blocks, you can use them freestanding or wall-mounted, horizontally or vertically, neatly stacked or randomly placed… it's up to you, and you can easily change the design whenever you wish.
Features:
Combine the boxes as you wish to suit your specific need and space
Create shelving systems, room dividers, sideboards, or whatever you desire
Easy to take apart and create something new
Sizes based on general measurements of the things most often stored on shelves
Each box comes with 4 white clips to connect shelves, and 2 wall clips for optional wall mounting
Each box sold separately
Materials:
Lacquered MDF

Painted steel clips

Measurements:
Height (in): 17.25
Width (in): 8.5
Depth (in): 13.75
Weight (lbs): 15.4
Height (in): 17.25
Width (in): 17.25
Depth (in): 13.75
Weight (lbs): 21.6
Height (in): 17.25
Width (in): 25.75
Depth (in): 13.75
Weight (lbs): 24.6
Clean both powder coated and chrome steel surfaces on a regular basis using a clean, damp cloth. Remove stains using a mild texture of water and detergent.
About the Designer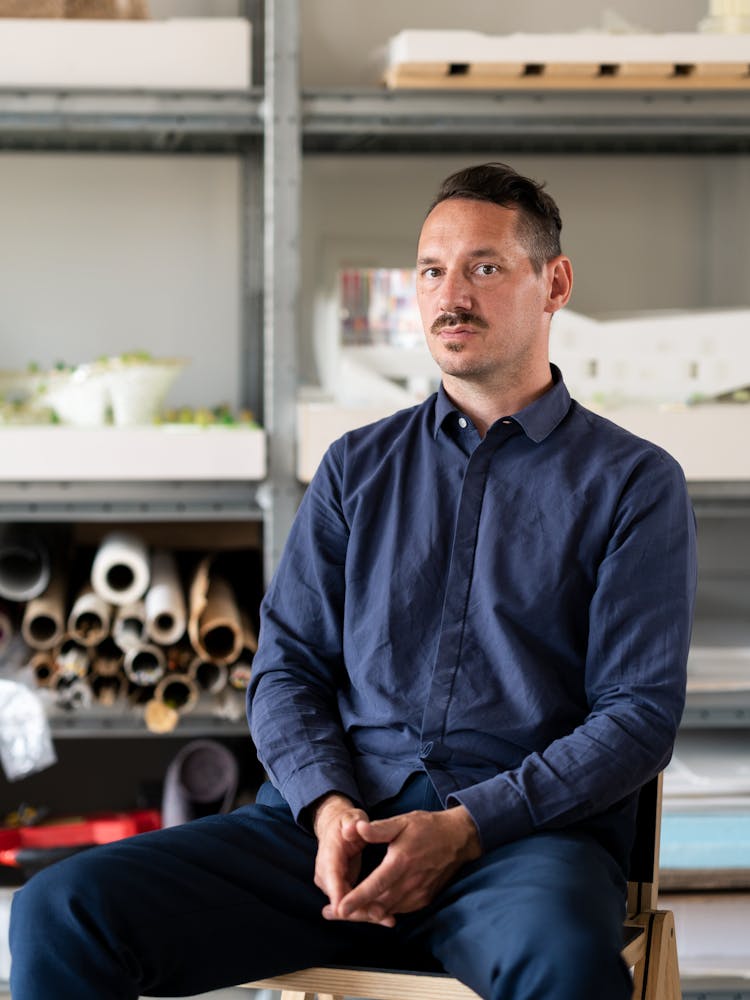 JDS Architects
Julien De Smedt is the founder of JDS Architects, a Copenhagen-based studio known for its unconventional approach to architecture and design. There is a practicality – with just a touch of playfulness – in everything Julien De Smedt and his team create. "Our projects are humanly designed, politically engaged, financially viable, and structurally realistic," he says.
About the Manufacturer