We believe that customer service starts before you make a purchase. World Class Customer Service means we stay ahead of the curve so that you don't have to call us if you don't want to. If you do call, we will always be sincere, kind, proactive, and swift to make sure you're taken care of. Give us a call at 800-260-8420, or contact us here, and let us prive it to you.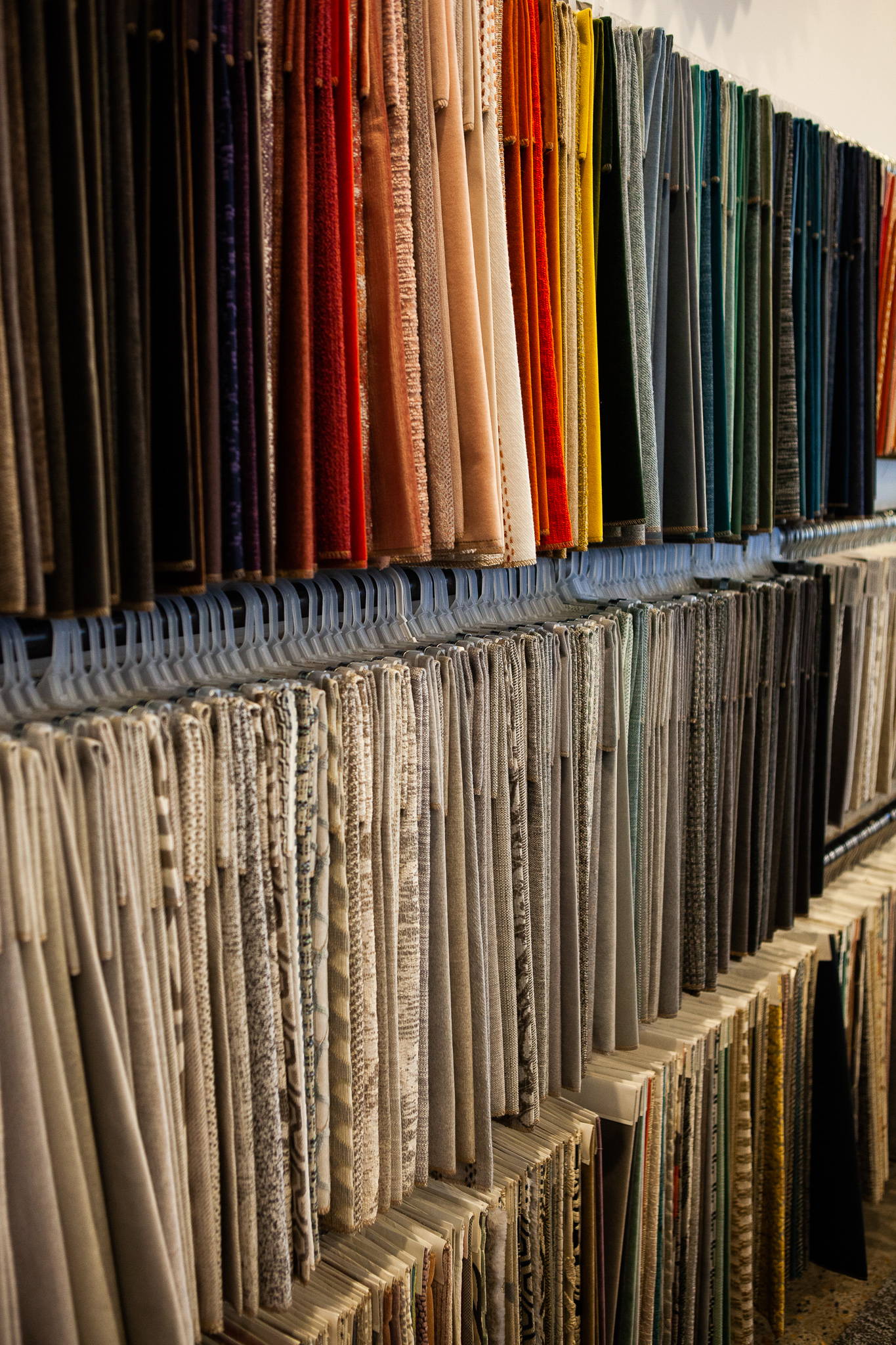 Our team is made up of bonafide furniture geniuses. Some even have interior design degrees. You get all of that knowledge and help for free at any time. Whether you're shopping for a small business, a residence, or a corporate office, we have the knowledge and expertise to get you exactly what you need.
Designing an entire space is hard if you don't know where to start. That's why we offer free design assistance for all of our customers.
Whether you're planning a home renovation, replacing a single piece of furniture, re-decorating a single room, or outfitting an entire corporate office, we have the tools to make sure that it's perfect. Complimentary 3D renderings, free swatches, and budget planning are just a few of the things we have to offer. Call us at 800-260-8420.
100% Safe and Secure Ordering
We use the latest encryption technology to keep your personal information safe. We use 128-bit Encryption and Secure Sockets Layer (SSL) technology to ensure the security of your online order information. All your ordering information - including your name, address, and credit card number - is encrypted using a secure server for maximum security.
Complimentary Shipping Upgrades on Many Items
Hidden fees aren't fun; that's why we offer free shipping on the vast majority of the items we sell. On items where the manufacturer requires shipping, we often offer a complimentary upgraded service to ensure that you have a delightful experience when your items arrive. For many larger items, that includes an upgrade to inside or white glove delivery with no additional charge other than the base shipping rate. We've done this to take the hassle out of delivery and to make your life easier.
Perfectly Curated Products & Shippers
At Smart Furniture, we make sure that every product we sell is one we would be proud to have in our homes and that every shipper is vetted and approved. That way, we can guarantee you'll enjoy what you buy and have a great experience when it arrives at your home or office.
When we say that you can buy in confidence at Smart Furniture, we really mean it. Our generous, transparent, and customer-first return policy proves it. We'll walk you through the return process and make sure that it's as seamless, easy, and totally straightforward as possible. You can read our full return policy here.
Authenticity Guarantee: No Knock-Offs
At Smart Furniture, we only carry the real deal authentic designs, licensed by the original designers. We have designed and produced several of our own products, and we know how hard it is to create something original and useful to others. Because of this, we only carry authentic designs.
You Will Be Treated With World Class Customer Service
We strive to provide the best customer service in the world. It sounds cliché, but we're very serious about it. We admit that we're not always perfect, but we always try and do the right thing. Yes, we've won lots of awards for our customer service, but we don't like to brag. We just like to treat our customers like we want to be treated.
We believe that good customer service isn't complicated. That's why we keep our policies to a minimum and our good attitudes to the maximum. We want to earn your business for the rest of your life.
When you call us, a Smart Furniture employee will always answer. Whether you need sales assistance from a Product Specialist or help from our Service Team, you'll always talk to a real person.
Additional Protection Plans
Life happens. Buying a big piece of furniture is fun, but accidentally ruining the fabric isn't. Most of the time, a manufacturer's warranty doesn't cover accidental stains, spills, and tears. But don't worry, the Extend Protection Plan has you covered.
You decide when you buy your sofa, chair, loveseat, or sectional that you want it to last a while. When you add your new seating solution to your cart, you'll have the option to add a protection plan to it (don't worry, you can always remove it should you change your mind).
Extend is an optional plan that customers can purchase for additional warranty coverage. Generally, any product that is susceptible to mechanical or electrical failure or accidental damage is eligible for a protection plan.
There are two types of plans:
Accidental damage from handling (ADH) plan: this includes accidental damage from mishandling. It starts on the date of delivery and runs concurrently with the manufacturer's warranty. After the manufacturer warranty expires, it will also extend the manufacturer warranty period by 2, 3, or 5 years.

Base plan: This will start when the warranty expires. It will not have ADH coverage, it will just have a manufacturer warranty extension.
Get this plan to protect you from all of life's hazards. Spills or stains? Check. Rips or tears? Check. Dents to the frame? Check. Watermarks? Check. Pet scratches? Check.
Extend doesn't cover misuse, abuse, loss or theft. It doesn't cover consumables (light bulbs, batteries, etc). It also doesn't cover damages caused by natural disasters (i.e. flooding) or product support suc as cleaning and preventative maintenance.
It also doesnt cover shipping damage - please contact Smart Furniture if your order was damaged in shipment and we'll take care of you.
Filing a claim is easy. Please visit https://www.extend.com/customers.
To file a claim, you will message Extend's virtual claims specialist, Kaley, or you can get help from a customer support representative at 877-248-7707.